The OneBeat Accelerator supports our growing artist network by providing seed grants to OneBeat Alumni who are implementing socially-engaged projects in their home communities. To date, we've supported over 40 incredible Alumni projects that impact youth education, women's empowerment, civic engagement, the documentation of unheard voices, robust creative economies and much more.  Learn more >
Cozy Latina Sessions
Balkis Coraima Diaz Torres & Marina Afares | OneBeat Virtual 3 | Villa Nueva, Costa Rica; São Paulo, Brazil
Cozy Latina aims to create a new platform that gives access to music genres that aren't paid enough attention to by music industry standards. This platform seeks to represent women in their diversity, non-binary people, queer people, and indigenous groups, among others, who are innovating in music.
IMAGIN HOW
Alina Anufrienko | OneBeat Virtual 1 |  Berlin, Germany
IMAGIN HOW is a project aimed at integrating teens and young adults into the field of contemporary art. The project is a cooperation between immigrant teenagers from different countries living in Berlin, as well as educational platforms and members of the artistic and musical professional communities in the city.
Impact Zone
Orakle Ngoy | OneBeat Virtual 3 | Kinshasa, Congo-Kinshasa
IMPACT ZONE is an educational program for young people and a documentation of unheard voices through artistic co-creation, awareness and a search for solutions in the fight against violence against women and girls of the streets of the Pakajuma District in Kinshasa.
Music Matters Concept
Soumia Ghechami | OneBeat Sahara | Batna, Algeria
Music Matters Concept (MMC) is a creative development organization led by Soumia Ghechami, specializing in music education, performances, and cultural events, with a focus on supporting young musicians from different regions of Algeria and empowering female musicians. Based in Algiers, MMC is at the heart of a recent exciting revival in music in Algeria and will help to ensure that young artists are able to develop their full potential and are equipped to fulfill successful careers as professional artists.
NgoMa Technologies: Indigenous Sound Regeneration
KHNYSA | OneBeat Virtual 2 | Eastern Cape, South Africa
NgoMa Technologies: Indigenous Sound Regeneration, is an initiative dedicated to the making, playing and innovation of indigenous sound technologies as sites of healing, creativity and knowledge. The goal is for participants to feel and experience the songs of their heart by using these ancient devices in a hyperindustrial network world.
Pioneering New Generations
Lav Kovač | OneBeat Virtual 3 | Novi Sad, Serbia
Pioneering New Generations is a workshop led by musicians and multidisciplinary artists in Novi Sad that aims to inspire a new generation of local musicians to develop new, socially engaged ways of music-making and to introduce these practices to local audiences.
ProduceHer
Ivona Eterović & Summer Krinksy | OneBeat Virtual 3 | Zagreb, Croatia; Detroit, United States
ProduceHer, is a three part workshop series teaching, empowering, and elevating female-identifying and LGBTQIA+ producers, aiming for participants to gain confidence to navigate a DAW and use music as a tool of self-expression. These sessions will involve teaching basics, mixing, and highlighting notable women in the field.
Reverse
Manmeet Kaur | OneBeat Virtual 1 | Chandigarh, India
Reverse aims to engage urban beings in a process of regenerative music creation to collectively reflect on our daily choices and sensationalize the need of servitude for nature for all it provides us. In partnership with experts in environmentalism and art, this project will incorporate clean-ups, music workshops for kids using discarded materials, and public performances.
Soil of Sound
Tedi En | OneBeat 2016 | Jatiwangi, Indonesia
The inhabitants of rural Jatiwangi, Indonesia's largest roof tile industrial area, have lived their life by cultivating clay/terracotta since 1905. Sound of Soil, aims to conserve the culture of "Soil of Jatiwangi" as part of Kota Terrakota, by processing soil to create a diversification of musical products and sounds, composing works with an ensemble of roof tile factory workers, and strengthening the identity of a region through music and sound.
Sound Seeding
Muhammad Dawjee | OneBeat Virtual 3 | Johannesburg, South Africa
Sound Seeding is a sound activist project that reconfigures the ecological soundscape of the urbanised and forgotten Jukskei river origin in Johannesburg.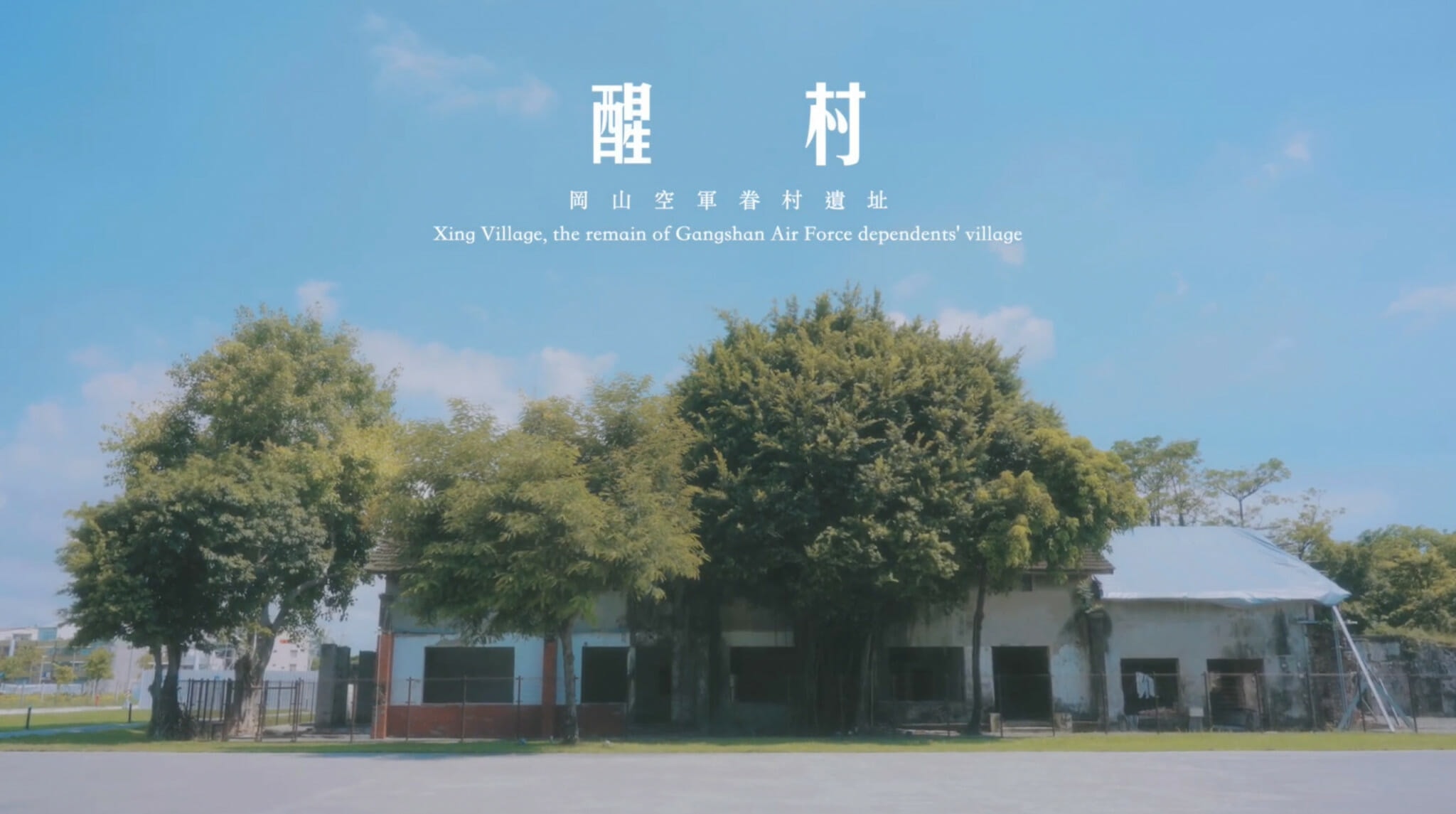 Still from Wu Siou Ming's 'Looking for the Fruits of Memory'
Mehdi Qamoum | OneBeat 2017 | Agadir, Morocco
Barakat J'doud Lila Celebration is a virtual traditional Gnawa celebration aimed at supporting the Jazzawiya Center, Agadir's only community cultural center, which has played a critical role in shaping the lives of young people of Agadir for over 36 years by immersing them in music, art and cultural activities.Jazzawiya is a unique nonprofit organization located in the underserved neighborhood of L'batoir. Since opening, it has had a significant impact in the community, particularly among youth. Jazzawiya engages young kids who need the most attention, and puts in place programs that help them develop positive outcomes and achieve greater futures by providing creative spaces, workshops, and community shows. Jazzawiya was negatively impacted by the COVID 19 pandemic, keeping its doors closed to the public and its limiting its activity in the community.
Espiritus y Plantas de Poder en Movimiento
Camilo Rodriguez | OneBeat 2014 | Queens, United States
'Espiritus y Plantas de Poder en movimiento/Spirits, and Herbs of Power on the Move is a series of multidisciplinary installments and portraits of the spiritual and musical traditions that have traveled alongside Venezuela and displaced Black and Indigenous communities, and landed in the city of Cali, Colombia. The project highlights works and knowledge from migrant artists and healers, giving them a chance to share their own stories and knowledge.
Looking for the Fruits of Memory
Wu Siou Ming | OneBeat 2016 | Kaohsiung, Taiwan
Looking for the Fruits of Memory was a reality game & audio installation taking place in old, abandoned military bases in Kaohsiung City, Taiwan, featuring stories of elders who used to live in these spaces. Elders living in Kaohsiung City face many difficulties, including the need to adapt to the new community environment, loneliness, and a large generational gap with younger folks moving in. 'Looking for the Fruits of Memory' offered a creative way to pass their stories to the new generation of people. The installation featured audio from interviews with elders, as well as soundscape recordings.
Tariro neGitare | OneBeat 2015 | Harare, Zimbabwe
Magitare Creative Arts Hub, is a creative space in Zimbabwe for 7-18 year-olds aimed at enhancing creativity of an individual through education in music, crafts, storytelling theater, visual art, financial literacy, etc, in addition to live performances and events. The Magitare Creative Arts Hub operates with an understanding that creative impulse is fundamental to the experience of every human being, and that engaging with the arts and creative activity plays a significant role in improving physical and mental health and well-being.
Wajahat Shah Aalmi | OneBeat Virtual 1 | Gilgit, Pakistan
Meher-e-Khun, is a music school nestled among the beautiful mountains of the Karakorum Range in Pakistan. Meher-e-Khun educates and shares music & creative expression philosophies with future generations through a school and residency. Its programming prioritizes women in music, as women are often unable to explore their potential as creative artists due to certain societal circumstances. The goal of Meher-e-Khun is to bring positive change to the local community, providing students with opportunities to think outside the box, gain exposure to the wider world, and live out their greatest dreams and visions.
Umlilo | OneBeat 2018 | Johannesburg, South Africa
'Nkulukeo (Freedom)' is a workshop project designed to bring together queer musicians in modern-day Southern Africa to collaborate on songs about upliftment, healing, and freedom. The songs created during the workshop were showcased in a special 1 hour Pride Edition of the Chakra Huns Podcast on Other Radio.
Anna Roberts-Gevalt | OneBeat 2014 | Baltimore, United States
Sick Studio is a collaborative project between a chronically ill musician, and an able-bodied producer. The project asks, what if recording studios had been invented by sick people? The two artists built together a recording process that embraced and centered a sick state of being and perspective : a shared set of accessibility tools, accommodations, disability-centered working language, and processes that bridge the gaps of Anna RG's specific impairments.
Lucie Pachova | OneBeat 2013 | Prague, Czech Republic
Sound and Climate Camp consists of a youth residency with a goal of inspiring young people living in northwestern Czechia to address local social-environmental challenges through creative work with sound and music. The six day long Sound & Climate Camp gathered 12 young participants from Bílina, Litvínov and Duchcov- small towns situated around the Bílina coal mine. The program offered two principal workshops (podcast production and rap/ electronic music), various sound-oriented activities, games, jam sessions, song-writing workshops, community fires, dance and sports as well as open discussions with guests and locals on the topics of local environmental challenges, active citizenship and community involvement.
Sara Gonzalez Salamanca | OneBeat Virtual 2 | Chía, Colombia
Tierra de Aves: Biodiversidad colombiana a través de la música, is an interdisciplinary project aimed at using music to raise visibility for the immense bird biodiversity in Colombia, through a composition workshop where composers will work alongside biologists and ornithologists, learning from their field and receiving reference material and new birding experiences along the creative process.
Manuel Rangel | OneBeat 2013 | Caracas, Venezuela
5 Movements Are The Key was a 3-month-long online course, outlining a systemized methodology for learning the maracas in traditional and contemporary contexts, with a breadth of learning resources including over 120 tutorial videos and PDFs. Nearly 100 participants signed up for the course, and all four chapters were completed by 35 of them, mainly from Venezuela and Colombia, with a notable percentage having never played the maracas prior to the experience. Deliverables from participants included the submission of videos demonstrating their mastery of the course content on the instrument, and participants who completed the course were awarded with a certificate of participation offered at the completion of the course.
Mandla Mlangeni | OneBeat 2017 | Johannesburg, South Africa
Afrikan Freedom Principle is an online platform for a wide community of musicians and arts practitioners to share insights on current developments in the industry, including a podcast, panel discussions, archives, and workshops on everything from music theory to marketing to performance to preservation.
Jason Kunwar | OneBeat 2019 | Kathmandu, Nepal
Confluence is a program for musicians of diverse backgrounds in Nepal to engage in a virtual creative collaboration, offering a platform for artists to explore how they can create and work amidst a crisis, how to connect with audiences from complete isolation, and how artists can deal with the shared conditions of isolation. The program was initially given the Nepali name "Dobhaan", which in English means 'confluence': the meeting point of two different rivers. Six artists from musically diverse backgrounds were selected for the program. The artists, who reside in Jhapa, Nepalgunj, Dhading and Kathmandu districts of Nepal, were grouped into trios and tasked with creating original, collaborative music. All musicians participated in 8 full days of workshops and shared sessions designed to inform and inspire collaboration.
Jay Afrisando | OneBeat 2015 | Bantul, Indonesia
Festival Musik dalam Layar (On-Screen Music Festival), was a virtual music festival featuring Indonesian musicians, in partnership with several Indonesia-based initiatives aiding musicians and artists financially affected by the pandemic. Festival Musik dalam Layar showcased twelve performers, composed of Indonesian musicians and sound artists who were selected from an open call held in late July 2020. The festival presented musicians who have been financially impacted by the COVID-19 pandemic, giving them a chance to present artistic work and get fairly compensated for their participation.
Peni Candra Rini | OneBeat 2014 | Surakarta, Indonesia
Kinanthi Kunci Ati is a series of original compositions and arrangements of traditional gamelan music written for string quartet, created as an educational resource for audiences outside of the gamelan tradition and made free and downloadable for student and professional string quartets alike.
Latin Female Music Industry Conference
Maria Fernanda Gonzalez | OneBeat 2014 | Barquisimeto, Venezuela
The Latin Female Music Industry Conference (aka Latinica) brought together women in the music industry from all over Latin America for an online conference to exchange ideas and strategies for navigating the music business, forging stronger connections between female industry leaders. The virtual conference had 200 attendees from Colombia, Venezuela, Canada, the United States, Argentina, Brazil, Costa Rica, Chile, Puerto Rico, Mexico, England, France, Ecuador, the United Kingdom and Uruguay and featured workshops, meetings, and panels aimed at giving participants knowledge on how to effectively navigate the music business, grow their networks and effectively promote their work.
Sincerity | OneBeat Colombia | Brooklyn, United States
Lyrics to Life brought hip hop and poetry workshops for teenagers in NYC in the Spring of 2021. The goal of these workshops was to use creative expression as a tool for empowerment, while becoming part of a collective to support and develop these skills. The workshops included a total of 11 participants, who met three times a week over the course of several weeks (a mixture of in person and zoom meetings), plus opportunities to meet one on one with Denise for individual development sessions. Over the course of the workshop, participants created and wrote original songs and poems with topics ranging from Covid to social justice to Japanese mythology.
Daniel Limaverde | OneBeat 2015 | Rio de Janeiro, Brazil
Palimpsesto was a nonfiction narrative podcast featuring stories from Brazil that helped redefine and recontextualize the country's history through many different lenses, using social studies, interviews with scholars and academic researchers, and arranged in a narrative structure akin to shows like Radiolab and This American Life.
Muthoni Drummer Queen | OneBeat 2012 | Nairobi, Kenya
Ujuaji, is a video podcast focusing on learning and unlearning concepts affecting youth today, specifically around capitalism, labor, and economic power. Muthoni Ndonga hosted the podcast and was joined by Mookh Africa co-founder Eric Thimba and Porgie, also a partner of Mookh Africa, which is a leading company in the event space in East Africa. "We are here because we are deeply motivated to know, to share, to acquire knowledge, and more importantly to do better, now that we know there's better", Muthoni introduces in the podcast. The conversations include their personal perspectives as young leaders and entrepreneurs in the country.
Kasiva Mutua | OneBeat 2013 | Nairobi, Kenya
Vibe na Queen, is a virtual giving program and series of musical collaborations and conversations aimed at uniting Kenyan Women in music, inspired by the tradition of the "Nthungi" (a traditional basket-giving practice from the Kamba community). For its premiere in 2021, "Vibe na Queen" aired 5 episodes over 5 weeks on Instagram Live, every Monday at 5 pm in Nairobi, featuring incredible women from the Kenyan music scene, including: Orutu player Labdi, guitarist Ivy Alexander, the singer Shitaqua, and percussion group Motra Music.
Tarık Aslan | OneBeat İstanbul | İstanbul, Turkey
Atelier Defjen was a series of free, physically distanced workshop sessions in Mardin, Turkey, aimed at children and teenagers from Mardin and its surrounding areas. The 3-day rhythm workshop was centered around the ancient def/erbane drum, with sessions exploring the instrument's unique history, how to build and play it, and touching on basic Erbane forms and notes, metronome, skills, and repertoire. Provided in collaboration with RET International, an independent nonprofit focused on bringing a diversity of youth programs, there was an additional workshop with RET Youth Orchestra and a small culminating concert with performances from the RET Youth Orchestra & Choir, and an erbane solo performance from Tarık.
Fidel Kilic | OneBeat 2014 | Istanbul, Turkey
Between is a short documentary project detailing the experiences of two elderly women living on the Syria-Turkey border as they deal with life in one of the most dangerous and sonically chaotic places in the world, and the strange quiet and safety brought on by COVID-19.
Buḍakaṭṭu Archive of Tribal Musical Arts
Arun Sivag | OneBeat 2015 | Bangalore, India
Buḍakaṭṭu Archive of Tribal Musical Arts is a multimedia archive of rare tribal and folk musical genres from Karnataka (India). These musical forms are under threat of being lost to history, with many artists now having to look for other sources of income which may require them to stop practicing their art form. The Budakattu Archive attempts to offer a holistic response to the crisis these musicians face. In 2020, Budakattu built a pilot project and identified 3 indigenous music groups in south Karnataka to begin this work with – the Kudiyas (Virajpet), the Soligas (B.R. Hills) and the Siddhis (Uttara Kannada Dist.)
Demeanor | OneBeat 2019 | Greensboro, United States
Haus of Lacks is a non-profit initiative which aims to connect socially-engaged artists to develop and share strategies for using art and music creation to affect direct and actionable social change in their communities.
María Betania Hernández | OneBeat Colombia | Calabozo, Venezuela
Los Senderos del Viaje is a micro-documentary reflecting on the lives of five Venezuelan families who migrated to surrounding Latin American countries of Brazil, Argentina, Colombia, Peru and Chile; stories representing a microcosm of the larger experience of 4 million Venezuelan citizens, who have left their place of origin in search of better opportunities around the world. Venezuela is currently experiencing one of the largest migratory flows in contemporary history – approximately four million citizens have left their place of origin in search of better opportunities, reaching almost every corner of the world. María Betania sought to rescue migrant's memories and stories through this audiovisual art piece, adapted to the conditions of isolation.
Blessing Chimanga | OneBeat 2014 | Harare, Zimbabwe
Blessing Chimanga received a OneBeat Accelerator grant to support the publishing and distribution of a comprehensive educational and historical teaching guide for the marimba, an instrument central to the cultural heritage of Zimbabwe, in the form of a book, album, and series of videos.
Jax Ravel | OneBeat 2019 | Antananarivo, Madagascar
Milalao Mozika is a free music educational video series covering various topics ranging from global music traditions, performance, songwriting, and theory will be distributed online and in partnership with Malagasy media outlets.
Lara Klaus | OneBeat 2014 | Recife, Brazil
Motiva Integrarte consisted of a series of Brazilian percussion lessons for 30 people with disabilities due to Down syndrome, who are all part of the NGO Integrarte, located in Recife, Brazil. Integrarte has been active for over 20 years, leading social inclusion work for people with disabilities (mostly those with Down Syndrome), promoting dance, percussion and theater classes, in addition to other activities.
Jenn del Tambó | OneBeat 2019 | Barranquilla, Colombia
Mujeres al Tambor was a series of online percussion workshops for over 100 women in Latin America to share and learn traditional rhythms and drums of the Colombian Caribbean. By connecting through art, the online workshops will empower and strengthen a network of women. In all 1,208 people registered for the workshops, with participants from 24 countries joining in from throughout the Americas, Europe, and Africa. Over the course of 8 workshops, participants exchanged ancestral, musical and cultural knowledge, feelings, and empowerment, with Jenn and her collaborator Orito Cantora leading each session.
Daniela Serna | OneBeat 2014 | Bogotá, Colombia
Totona Power Podcast is a feminist space for conversation and reflection, focused on the stories of Afro-Colombian and Palenque female-identifying musicians in Colombia. Each episode was accompanied with a dedicated soundtrack produced by different female producers from Colombia.
Dahlak Brathwaite | OneBeat 2014 | Los Angeles, CA
"Adapting History" is an oral telling of American music through history and American history through music. Using spoken word poetry and hip-hop sampling to narrate and re-imagine the complex history of our nation, this musical chronicles the inception and conflicted cultural climates around some of the most innovative music of the 20th century. "Adapting History" was created in collaboration with and commissioned by OneBeat partner Montalvo Arts Center's Education Department in 2016. 
Ama Diaka | OneBeat 2016 | Accra, Ghana
After attending OneBeat, Accra-based poet and performer Ama Diaka was inspired to co-found Black Girls Glow (BGG), a Ghana-based feminist collective and initiative "to foster collaboration among women artists and explore ways that art can build community." Ama launched this project in summer 2017, and has continued to run the program each summer with the help of local partners and her core team. The program centers around a short intensive residency outside of Accra to create new works, using musical exercises such as round robins, soundpainting, "speed dating" duos and trios, and more. Following the residency, the cohort leads performances, workshops and recording sessions with volunteer producers around Accra in an effort to build networks of support for Ghanaian artists.
Paulo Sartori & Johanna Amaya | OneBeat 2017 | Belo Horizonte, Brazil; Bogotá, Colombia
Todas las Puertas (TLP) is a multidisciplinary art project led by 2017 alumni Paulo Sartori & Johanna Amaya that took place in 2019 and produced a 16-day residency and tour in Colombia, inviting alumni Lyn Rye (USA), Daniel de Mendoza (Colombia) and Felipe José (Brazil), as well as local artists, to focus on developing multimedia performances incorporating music, dance, visual arts and literature, exploring the relevance of artistic expression in society and strengthening bonds within the artistic community. The project also received additional funding support from the U.S. Embassy in Bogota.