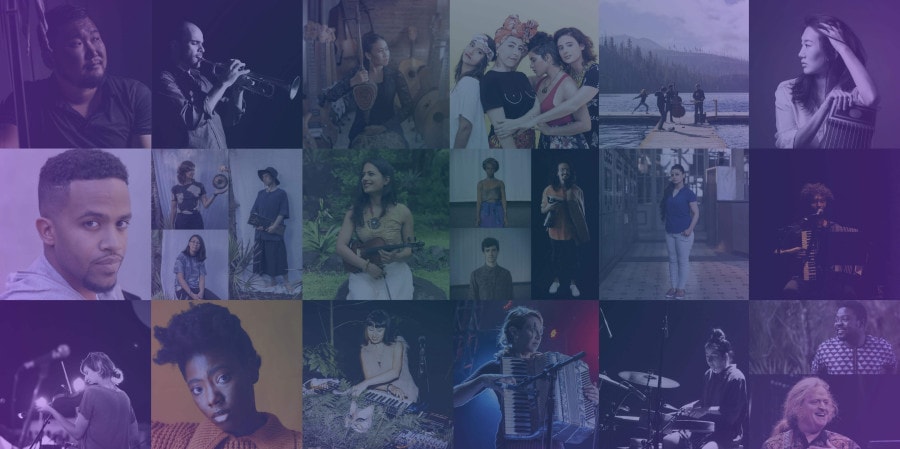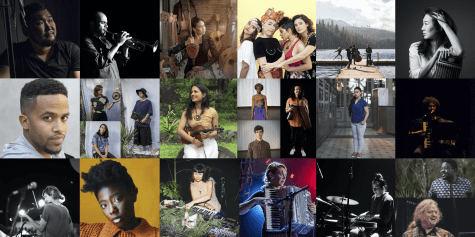 We are excited to announce the OneBeat Marathon, a series of  live-streamed multimedia performances by musicians from 14 countries stretching over five continents to transport audiences to a paradigm-bending sonic universe. On November 15, former OneBeat fellows will perform 18 sets of surprising, soulful music in solo, duo and trio acts. Opening from the mountainous Lake Baikal region of Siberia, mohin huur player Alexander Arkhincheev will give a stirring performance at 12 pm ET,  followed by a kaleidoscopic array of musicians and spoken word artists in Accra, Beijing, Beirut, Berlin, Bogota, Jakarta, Kuala Lumpur, Mumbai, New York City, Sacramento, Seoul, Sulaymaniyah and more.  Hear everything from electronic pop sets to microtonal accordion tunes to improvised experimental trios playing together across continents and timezones. The OneBeat Marathon closes with a festive duo between longtime Onebeat collaborating artist Mark Stewart and Nigerian guitarist and 2013 Fellow Biodun Kuti, who went on to play alongside Mark in Paul Simon's band.
Tune in to https://live.bangonacan.org on November 15th from 12 to 4pm ET to watch! 
The OneBeat Marathon, will feature:
Alexander Arkincheev, Amir ElSaffar, Peni Candra Rini, LADAMA, Kyungso Park, Samah Boulmona, Dahlak Brathwaite, Meng Xi, Jess Tsang, Amy Garapic, Jinda Kanjo, Dumama, Kechou, Dylan Greene, Shruti Bhave, Ng Chor Guan, Jay Afrisando, Daniel de Mendoza, Poetra Asantewa, Anna RG, Aurora Nealand, Mustelide, Johanna Amayo Conejo, Biodun Kuti, Mark Stewart.
The OneBeat Marathon will be presented by Bang on a Can and hosted by Found Sound Nation.