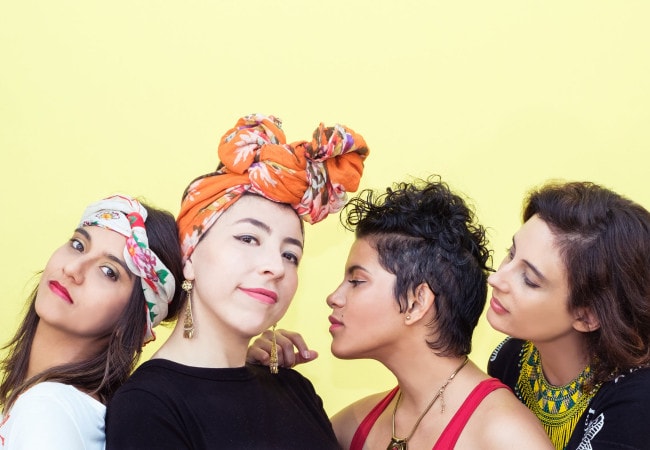 LADAMA is comprised of five alumni of OneBeat 2014 & 2015: Lara Klaus (Recife, Brazil), Daniela Serna (Bogota, Colombia), Maria Gonzalez (Barquisimento, Venezuela), Sara Lucas (Brooklyn, USA), and Pat Swoboda (Brooklyn, USA).
The project's goal is to encourage women and girls to engage in the art and business of making music by focusing on personal projects in music, and ultimately to empower and reclaim creative ownership for women and adolescent girls. The team's hope is that participants in the LaDaMa project will be inspired to seek positions as creative leaders and educators, encourage other girls and women to chart a course in life that challenges traditional gender roles, and express their humanity and social entrepreneurship in community building through music.
The project was the first arts-based project to win a grant from U.S. State Department's Alumni Exchange Innovation Fund and has gone on to perform and lead creative workshops in Brazil, Colombia, Venezuela and throughout the U.S. In 2016 the collective was selected for a residency at Brooklyn's National Sawdust, and in 2017, the group released their debut self-titled album on Six Degrees Records.
Selected Press:
Learn more at ladamaproject.org