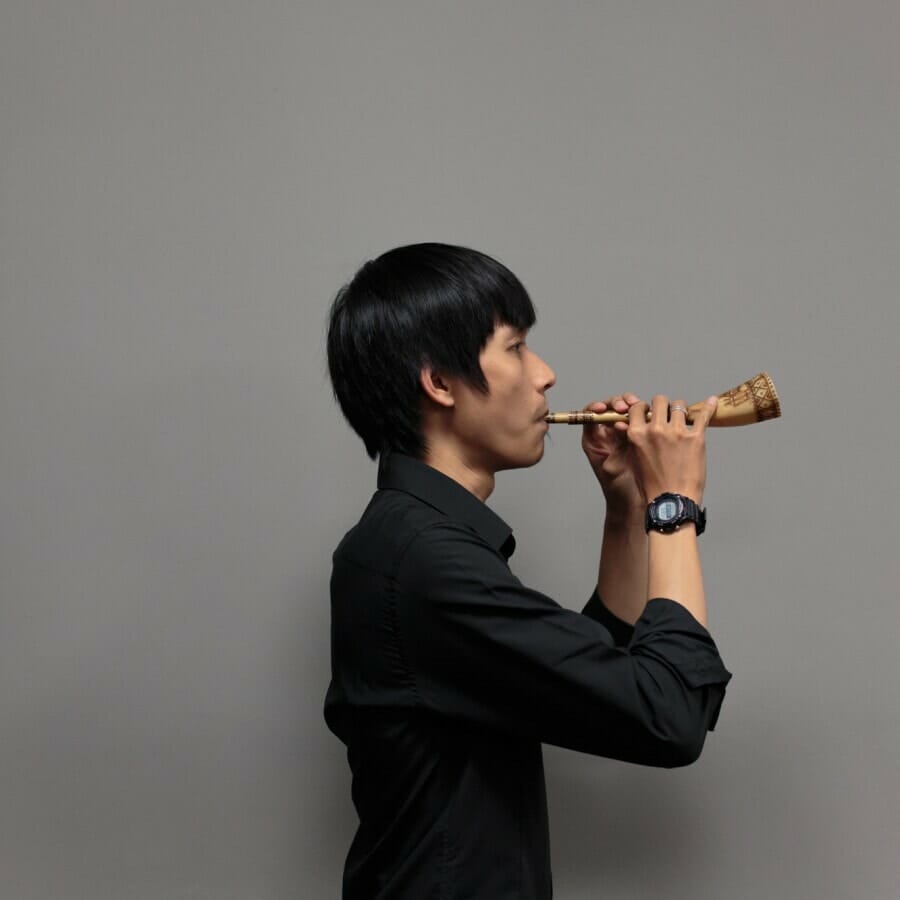 "The biggest misconception about gamelan is that it resembles Indonesian music as a whole, when it only resembles the music of one of Indonesia's many tribes."
— OneBeat 2015 Fellow, Jay Afrisando
When did you compose "Gendhing Trans-Border"? 
I composed this piece during the OneBeat residency at Montalvo Arts Center, in October, 2015. This piece is my reflection, as an Indonesian musician and composer, on presenting my own local culture in an authentic way. This is a gamelan-inspired composition, but it incorporates OneBeat musicians with many cultural backgrounds. I wanted them to share in the gamelan spirit by incorporating their own traditional or western instruments, in a different context.
Of all the forms of Indonesian music known in the U.S., gamelan is probably the most well-known. What are some common misconceptions about it?
The biggest misconception about gamelan is that it resembles Indonesian music as a whole, when it only resembles the music of one of Indonesia's many tribes. There is a huge diversity of ethnic groups living in Indonesia, many of which have their own language, culture and distinct musical styles.
In Indonesia, what types of venues do you typically in? What was your experience like performing in the United States?
At home, I'll often perform in a reverberant space called a Joglo. I find that audiences in the U.S. are much more responsive to new music styles than in Indonesia. Due to a lack of education, contemporary experimental music is not as wide spread in Indonesia and it effects how people react to it.
You worked a lot with Ng Chor Guan and Daniel de Mendoza after forming your improvisational ensemble Tiga Trio. How does that work relate to this composition?
Both "Gendhing Trans-Border" and Tiga Trio's work involve a process of improvisatory composition. However, the players on "Gendhing" follow specific, though flexible, guidelines. In Tiga Trio pieces, like Islandwood, Guan and Daniel rely mostly on free improvisation to create our work. 
Gendhing Trans-Border
Jay Afrisando, Indonesia (Composer, Keyboard), Christie Burns, USA (Hammer Dulcimer),  Ng Chor Guan, Malaysia (Percussion), Elena Moon Park, USA (Violin),Denis Peniugin, Russia (Balalaika), Daniel de Mendoza, Colombia (Double Bass)
Click here to check out more of the OneBeat 2015 Mixtape