In 2016 musician and producer extraordinaire Sandunes (aka. Sanaya Ardeshir, OneBeat 2014) was commissioned by Red Bull's Searching for Sound series to gather audio material from one region of the world with which she has a personal connection.
Sandunes explored sounds and stories in her home city of Bombay, India, collecting a diversity of sounds from potato chopping at veggie markets to vocal reverberance in spaces of worship (the latter done in collaboration with OneBeat 2013 alumna Malabika Brahma). She says that the task of collecting found sounds in Bombay has been fascinating because, in her words, "I want to be able to catch the essence of Bombay… and now through the chaos, I have to try to find the sound of the city, and try to find the music within it."
Watch the full documentary here. And read Sandunes' interview with Ableton about the project!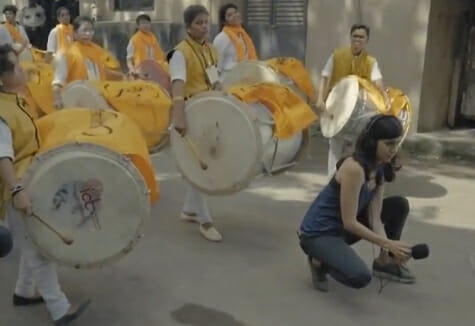 (Photo credit: Searching for Sound)