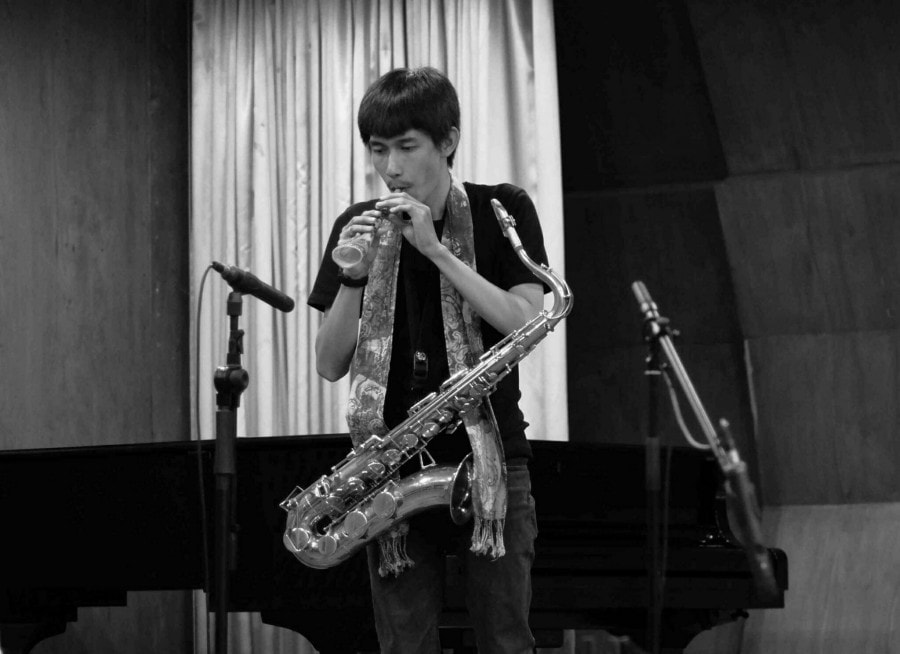 Jay Afrisando, a 2015 OneBeat alumna, presented a new work titled "In Which to Trust?" as a part of the 15th annual interactive audio art festival Sound Scene Fest at the Smithsonian Museum in Washington, DC, on June 4th and 5th, 2022. Sound Scene is an annual free and interactive audio arts festival organized by the DC Listening Lounge, an audio collective of Washington, DC-based sound artists and enthusiasts.
"In Which to Trust?" invites us to rethink our understanding of sound. This work comprises videos and sound captions by five aurally diverse people that reveal how the sonic sources—the acoustical energy—actually "sound" according to their diverse hearing apparatuses. These differences between the sonic sources and the various captioners' interpretations leave us a choice of what we should refer to when talking about sound: the objects triggering the sensations, our hearing apparatuses, or both? In which will you trust?
Jay received support from the Jerome Hill Artist Fellowship 2021-22 for this work.