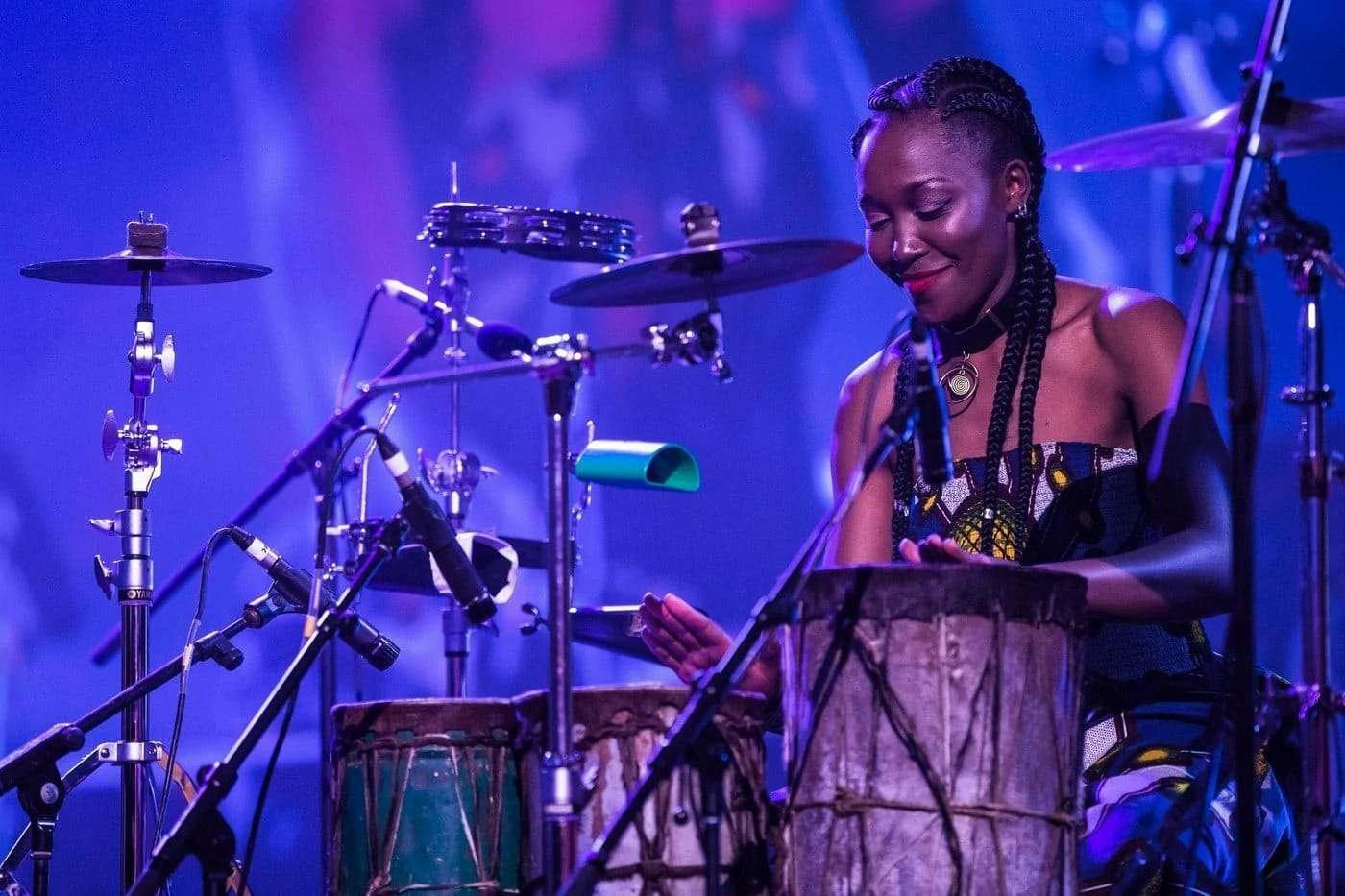 Found Sound Nation's Nyokabi Kariuki recently spoke to 2013 OneBeat Fellow Kasiva Mutua about her project 'Vibe na Queen', an interview series she hosted, aimed at uniting female musicians in the country during the pandemic through musical collaboration and conversations. The project was a second round recipient of OneBeat's Accelerator Grant.
In the interview, Kasiva talks about her musical upbringing, her work with MOTRA, is an all-female percussion band that mentors women drummers inn Nairobi, her experience during the pandemic.
Regarding the idea for 'Vibe na Queen', Kasiva says: "I feel like, as much as women are doing exemplary work in music, and going through all the hurdles to become exceptional instrumentalists and musicians, we're not connected with each other in the sense that we don't even have forums to discuss women issues in the industry. We need to start having these conversations, so I thought maybe this is something that I could do as a start."
Read the full piece here.
Watch episode 2 of 'Vibe na Queen', featuring 2019 OneBeat fellow Ivy Alexander below.