In addition to our month-long flagship program, OneBeat is a constellation of civically engaged music projects in production around the globe
Institute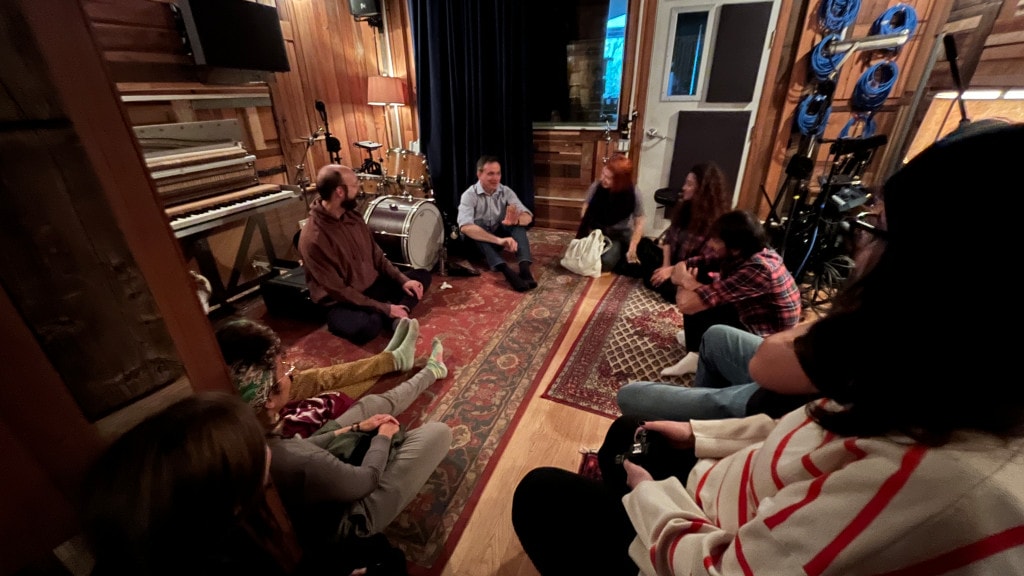 The OneBeat Institute is an exchange program designed to provide a space for creative entrepreneurs in the OneBeat network to grow, learn and strengthen the creative ecosystems in their home countries through project tailored mentorship. OneBeat Alumni and their community partners are invited to attend an intensive 2-week residency to clarify their enterprise's strategic vision, refine curriculum, develop their project-specific business and multi-year plans, and map out funding goals. During the Institute, Fellows share their work, participate in creative exercises to develop new ideas, and receive professional and peer to peer mentorship with leading U.S. based mentors from across business, arts, culture, technology, and education sectors.

Institute Outputs
 

Peer to peer mentorship

– Connecting Fellows to create a long-term network of support and peer to peer mentorship around their work and challenges
 

Expert & U.S.-based mentorship

– Connecting Fellows with institutions and individuals in the U.S. to help develop their ideas in the short & long term
 

Development of project assets

– Creative exercises and workshops helping each Fellow's project team create stronger language & assets for their projects.
 

Creation of project media

– Developing short trailer films and websites geared towards helping Fellows build a stronger base of interest, support, and fundraising.