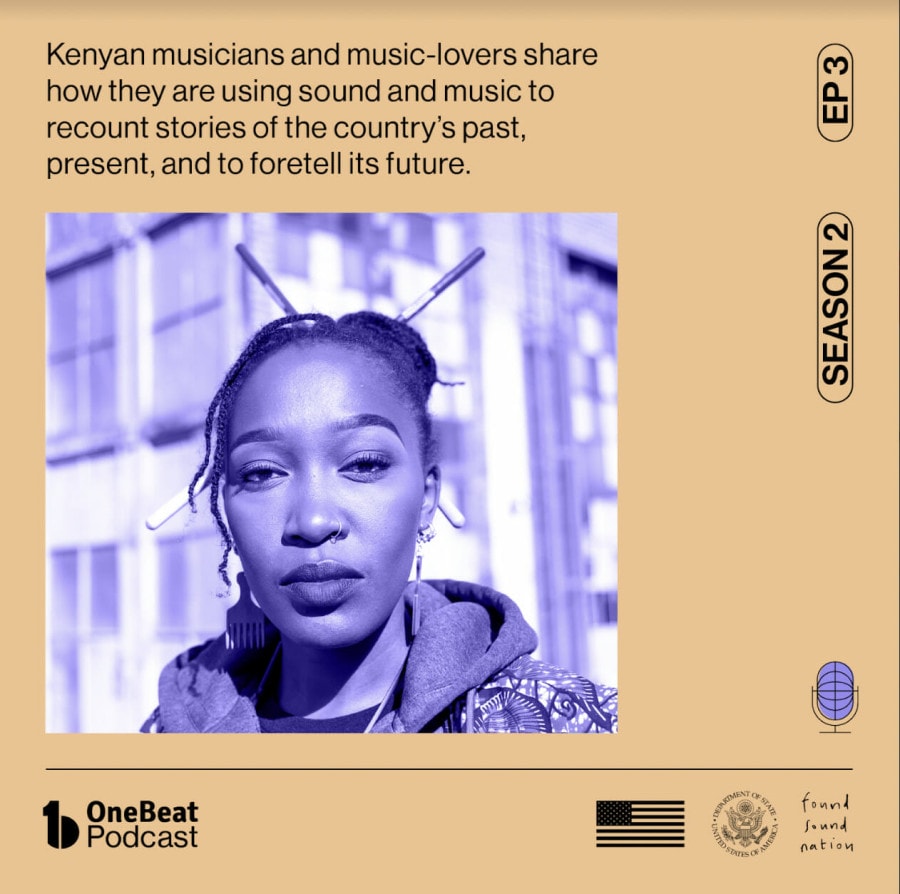 "What role does sound play when it comes to archiving our history, and our culture? Can sound tell us things about our past that other forms of archiving cannot?"
In episode two of the second season of the OneBeat Podcast, Kenyan composer and FSN collaborator Nyokabi Kariũki investigates these questions through the lens of Kenyan musicians and music-lovers who work with sound and music to share, archive and even foretell the stories of their culture. In this first episode of two parts, we hear from Jimmy Rugami, a vinyl dealer who has collected thousands of African vinyl records and sells them in the bustling Kenyatta Market; DJ Raph, one of the pioneers of the Nairobi underground electronic scene, whose futurist vision led him to start a digital archive of field recordings of Nairobi taken over the years. Lastly, OneBeat 2013 alumna Kasiva Mutua shares the work she's done as both a solo musician and the founder of MOTRA music, challenging taboos around who can be the keepers, or preservers, of traditional culture.
The episode includes vibrant music spanning across decades, from Kenyan household names in the 80s, to some of the present day music bridging folk traditions and technology to create new visions of the future.
Listen to our Youtube playlist of music heard in the episode and beyond:
Produced and Edited by Nyokabi Kariũki and Jeremy Thal
Mixed by Jeremy Thal
Executive Producers: Jeremy Thal, Elena Moon Park, and Kyla-Rose Smith
Featuring: Jimmy Rugami, DJ Raph, and Kasiva Mutua
OneBeat is an initiative of the U.S. Department of State's Bureau of Educational and Cultural Affairs, & produced by Bang on a Can's Found Sound Nation.