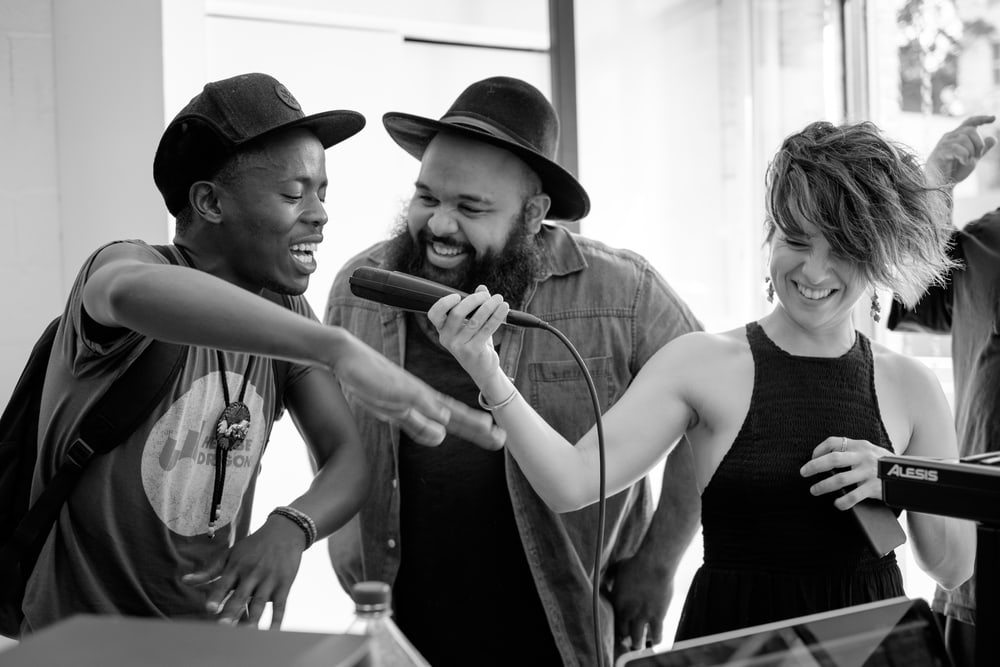 Hear Be Dragons is a series of sound exchanges, developed in partnership with OneBeat 2014 Fellow Kyla Rose Smith and artist Hannah Lowenthal, that brought together high school kids living in Nyanga, a township surrounding Cape Town, South Africa and their counterparts in Brooklyn, NY. Through several Found Sound Nation workshops, young people developed 'sonic pen-pals' who examined perceptions of race, identity and culture through the lens of found sounds, interviews, and oral histories.
The title Hear Be Dragons plays on the medieval saying "here be dragons," which denoted unchartered or mysterious territories on maps. This experiential process encouraged young people to investigate the ways in which sound and the urban environment influence our quality of life, our perception of history and memory, and our notions of identity, place and time. Participants explored various methods of sound production to create sonic compositions and audio documentaries that  a broader sense of sonic and urban awareness.
The program culminated with a visit to Brooklyn from several participants of Nyanga workshops who re-envisioned their original sound compositions as a full-length multi-disciplinary theater work which was presented at National Sawdust in Williamsburg, NY on June 23, 2016.
Selected Press:
Recordings:
For more information visit HearBeDragons.org