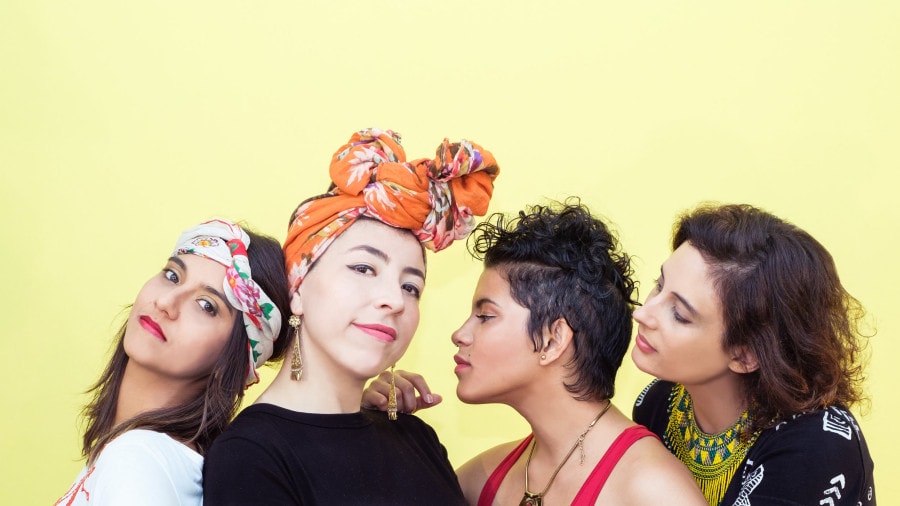 LADAMA have shared a new video for their song "Confesión", directed by Bruno Guaraná with art direction by choreographer Beth Gill.
The band, which is made up of OneBeat Alumni Daniel Serna, Lara Klaus, Sara Lucas, and Maria Fernanda Gonzalez, released their self-titled debut album on Six Degrees Records last September.
The album was received with outstanding critical accolades, including from NPR who said, "LADAMA takes on traditional genres with confidence and vigor without being constrained by their conventions. The result is a vivid montage of music of the Americas with irresistible spirit and universal appeal."
Stream LADAMA's debut album here.