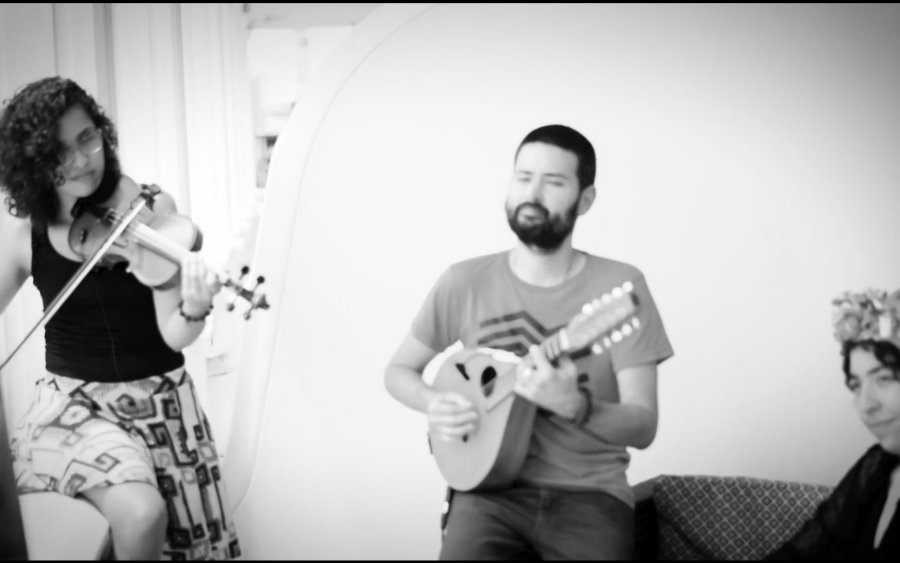 Recorded on the terrace of El Hotel Estación in Buenaventura, "El Celoso" tells the story of a jealous man who is so insanely over-protective of his wife that he won't take her to the doctor when she gets sick, since "medicines carry promises of love". He then refuses to take her to the priest to confess, when she realizes she is too sick to recover, because the priest "is also a man, and may seduce her." This beautiful and haunting ode to toxic masculinity is a traditional Venezuelan song in the décima falconiana genre, mixed with the "fandango de lenguas" rhythm used in Colombian bullerengue.
Featuring Mathieu Ruz, Jorge Torres, Daniela Serna and María Betania Hernández. Video by Maria Catalina Sandoval. Additional footage and sound by Jeremy Thal.
OneBeat Colombia is an initiative of the U.S. Department of State's Bureau of Educational and Cultural Affairs, & produced by Bang on a Can's Found Sound Nation. Additional support is provided by the U.S. Embassy in Bogotá and the U.S. Embassy in Caracas.