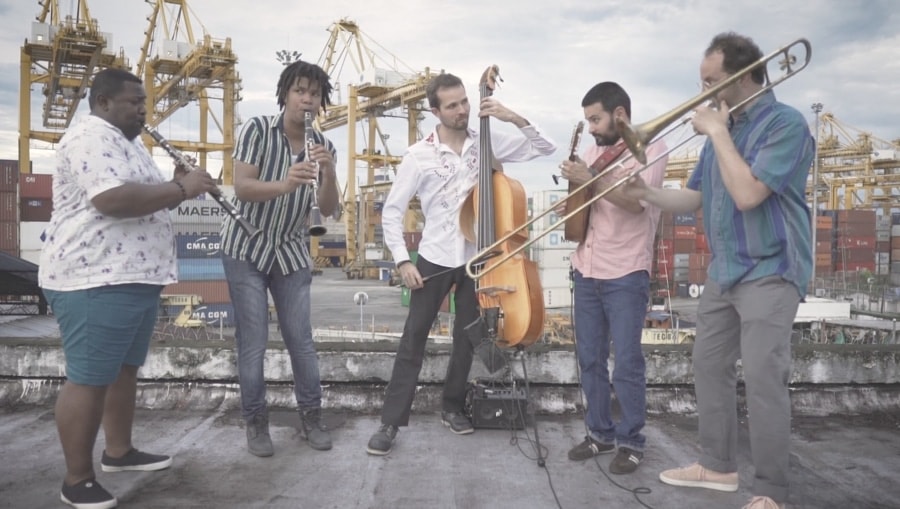 This week, we're premiering the OneBeat Colombia 2019 Mixtape as well as a series of music videos filmed this past May and June, 2019. Shot beside Buenaventura's bustling port, our first instrumental tune melds traditional Colombian pasillo with New Orleans jazz. It features the band Chirimiorleans formed during OneBeat Colombia: Januar Palacios (Quibdó) and Adrián Viafara (Cali) on clarinets, Alex Asher (Brooklyn) on Trombone, Martin Masakowski (New Orleans) on Bass, and Jorge Torres (Caracas) on mandolin. ChimiOrleans hopes to reunite soon to tour the Valle del Cauca, giving performances and workshops.
The Chirimiorleans video was shot by Maria Catalina Sandoval and Jeremy Thal, with additional audio production by Jeremy Thal.
OneBeat is an initiative of the U.S. Department of State's Bureau of Educational and Cultural Affairs, & produced by Bang on a Can's Found Sound Nation. Additional support is provided by the U.S. Embassy in Bogotá and the U.S. Embassy in Caracas.