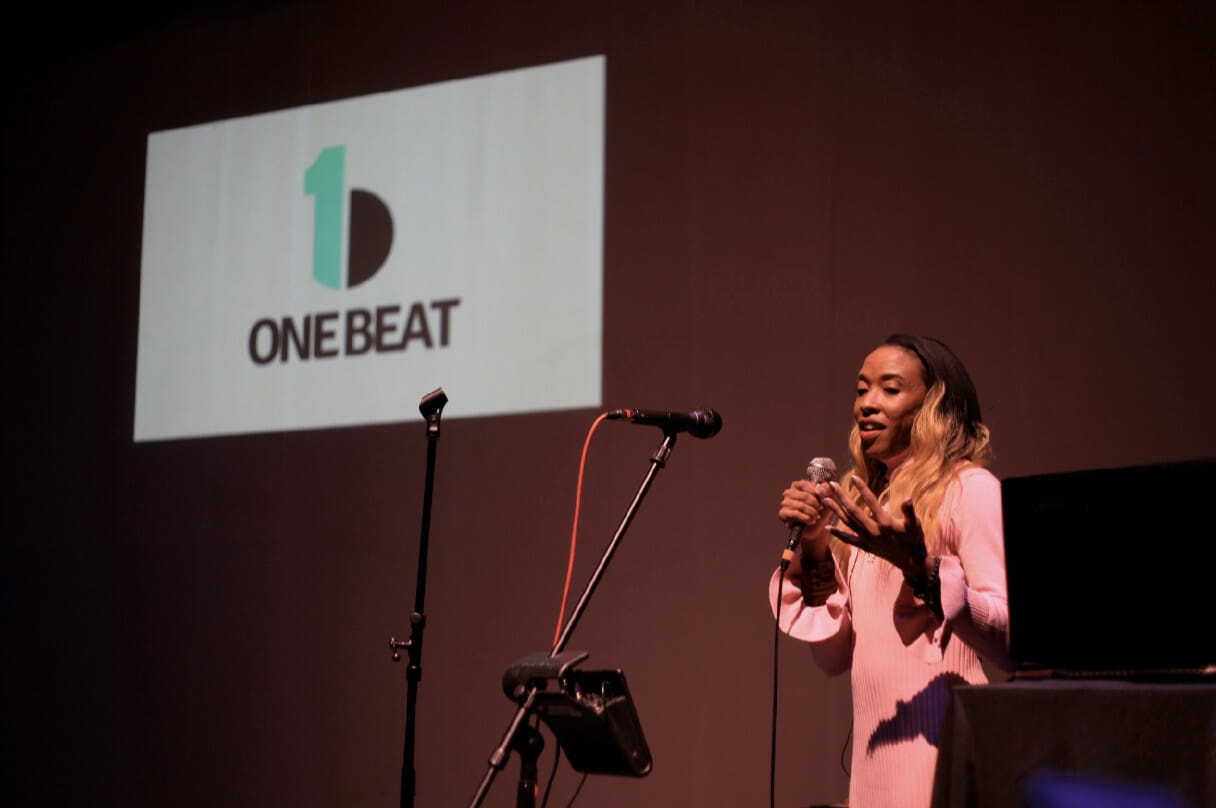 "I've grown so much as an artist and I feel that I am now equipped to also be a teacher and a storyteller, not only representing my country but my community as well." – Umlilo
Our artists' time in Taos will soon be coming to an end, as they prepare to arrive in Albuquerque come Monday. For many, New Mexico has been an entirely novel experience, though the residents' time thus far has been described as one where they feel totally within their element. Connie Fu (Seattle, U.S.A), a producer and sound artist who returns to OneBeat after a virtual residency in 2021 shares that: "So many parts of this experience have felt so destined. I've always had a fascination with desert landscapes, and Albuquerque and Taos are two places that have come up over and over in my life. The combination of this first time music residency with this place which has preceded itself in my life has been really powerful. It feels like I came here to be here with these people, it feels so intentional."
The fellows' time in Taos has been peppered with forays into the pueblo, exploration of the local landscape, and interaction with the community of local artists and thinkers who, together, have provided our musicians with the opportunity to explore a uniquely New Mexican approach to life. Discussions around sustainability and ecology have been central to our residents' collaborations in this space, and allowed the musicians to create common connections between the issues plaguing both their own communities, and those of the larger world. Umlilo (Johannesburg, South Africa), a singer-songwriter who took part in OneBeat in 2018 touches on this: "There's been a huge theme around water in our time here, which has been really interesting because it's a topic that's been on my mind for a while. Coming from South Africa–where we've had a water crisis in the past 5 years–it's been interesting to hear the stories about water here in the town and the immense respect around it."
OneBeat X has also triggered thought around the long-term implications of a global music residency, and how our residents can share their unique artistic wisdoms within their own communities. For many returning residents, OneBeat X has been a chance to share how the initiative has led them towards social-impact projects and leadership in their hometowns, inspiring one another with a shared utopic vision. Our fellows' commitment to a harmonious legacy was touched upon during their three-hour radio takeover of KNCE 93.5FM, True Taos Radio, this past Wednesday, where they highlighted their personal works as artists and convened on how art and music-making can lend itself towards building a more dynamic and peaceful world. To hear this incredible slot for yourself, check out the stream below.
Reflecting on the global impact that OneBeat imparts, Umlilo shares that since their first residencies: "Everyone has gone back to their cities and countries, and have started grassroots community projects and creative projects that have a long-lasting legacy. That's been a goal for me as well–I'm currently working on the first queer festival in South Africa, and next week, I'll be releasing a collaborative project that I worked on with Black queer artists in South Africa, which is a first of its kind. All of that is rooted in my OneBeat experience. I felt after that [residency] experience that I can start something, and that I can become a leader in my own community. I can uplift my community through these creative projects that we do. I'd love to see more of that all over the world, and bring the global community together using music and storytelling and art as a medium to bridge those gaps that we have when we come from different backgrounds, cultures and countries."
With a week and a half left in the residency, be sure to check out all of the upcoming events that our fellows have in store down below.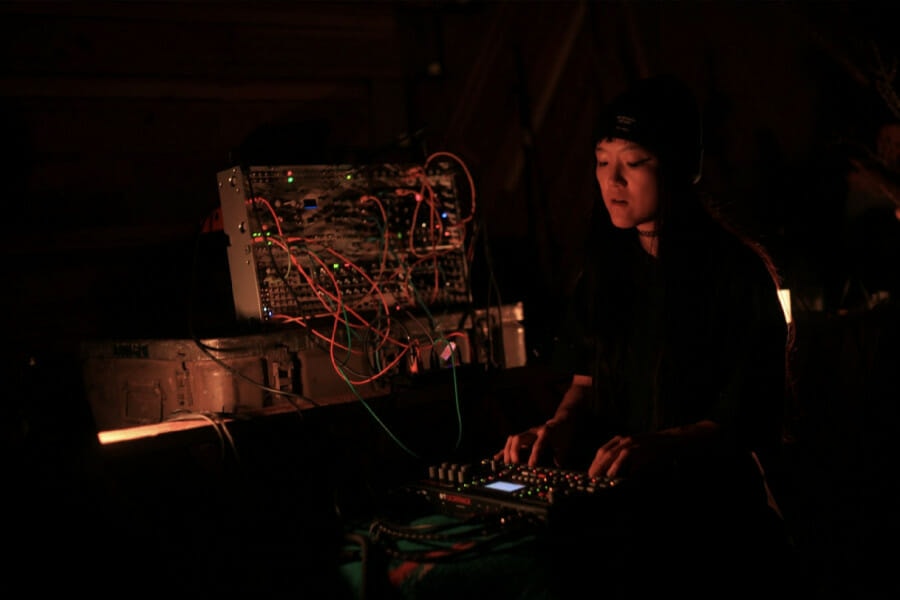 ---
Oct 28 | El Cortez Theater
6:00 pm (MT)
El Cortez Theater, 4166 Highway 68 Ranchos de Taos, New Mexico
An intimate performance at a historic theater co-presented by Taos' Paseo Project, the show will include a collaboration between OneBeat Fellows Olga Maximova (Russia), Piotr Kurek (Poland) and Yara Asmar (Lebanon) and Bianca Casady (of CocoRosie).
---
Oct 29 | Transmissions from Beyond
6:00 pm (MT)
Taos Center for The Arts, 133 Paseo Del Pueblo Norte, Taos, NM 87571
OneBeat and Taos Center for The Arts presents Transmissions from the Beyond. This evening performance at the Taos Center for the Arts is the culminating event of a two-week residency in Taos. The theme of the evening is "Transmissions from the Beyond," an imaginary sonic landscape of elemental and ancestral spirits, filtered through the creative genius of OneBeat artists and Taos-based collaborators. Activating the entire TCA complex with music and sound installations, this event is a symbolic radio broadcast between the spiritual and material realms and the spaces in between.
---
Nov 05 | OneBeat X Festival
3:00 – 8:00 pm (MT)
Rail Yards, 777 1st St SW, Albuquerque, NM 87102
A day-long festival event & 10 year celebration, Found Sound Nation and 516 Arts team up with the City of Albuquerque Arts & Culture Department to present OneBeat X, a global music event and art happening at the Albuquerque Rail Yards on Saturday, November 5, 2022. Featuring installations by local and global artists, interactive music-making, and a special lineup of live performances by OneBeat artists, including guest artists. Donate and reserve tickets online.