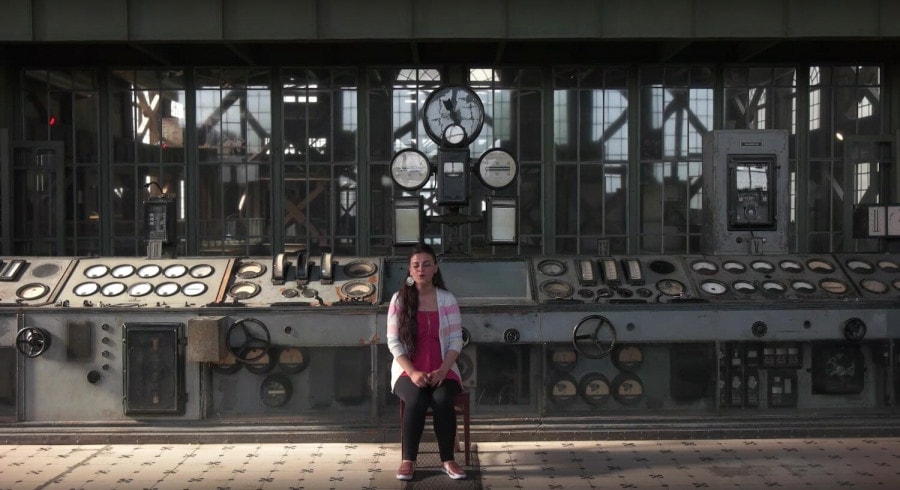 Jinda Kanjo is a vocalist originally from Kobanî, Syria and currently living in Mersin, Turkey. During OneBeat Istanbul, Jinda led a workshop with displaced children from Syria, in partnership with Small Projects Istanbul.
"I have been playing music since i was a child. I loved music so much, but also I wanted to study. Back then, I wanted to do something with my life. I completed primary education. I entered Conservatory and wanted to graduate from there. Then we came here (Mersin, Turkey). We fled because of the war. I couldn't do anything about it. I could not finish my studies.
The world's common language is music. I think that children who are familiar with music and those who do not know music are not the same. Music creates a balance, a humbleness in their souls. By humbleness, i mean that music improves them. It broadens their horizons, it brings them to maturity. It makes them grow, helps them form their personalities.
As you know, many unpleasant things have happened in Syria. Before, these children did not know such things. Obviously, very painful things happened. They left their homes, lost their relatives. Painful experiences, you know, like death, leaving their friends. They were all scattered around to different places. Being involved in music can lead to good things. It can help them forget such bad things. I would love to give them as much as I can. Perhaps music is life."