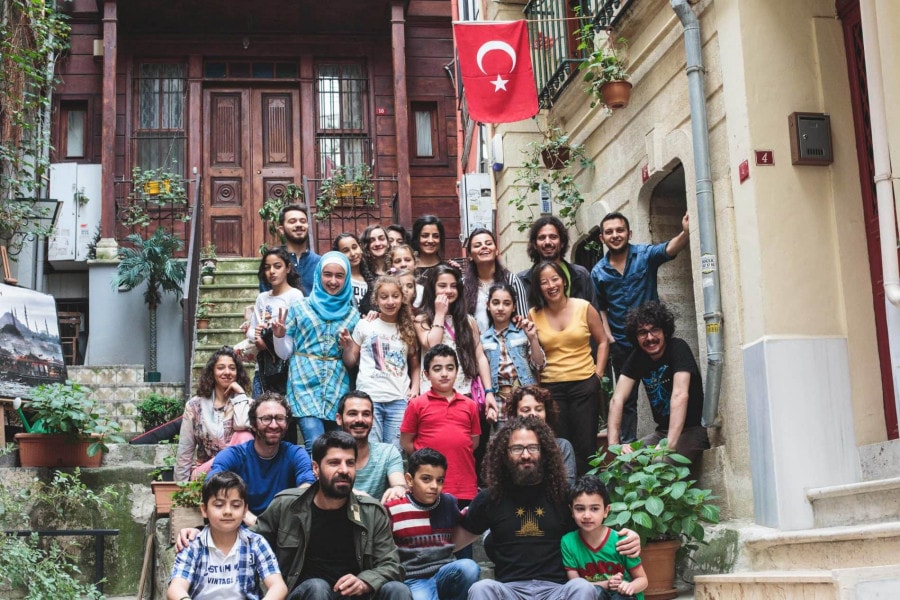 During OneBeat Istanbul, Fellows developed proposals for music-based projects.
These six projects are currently underway: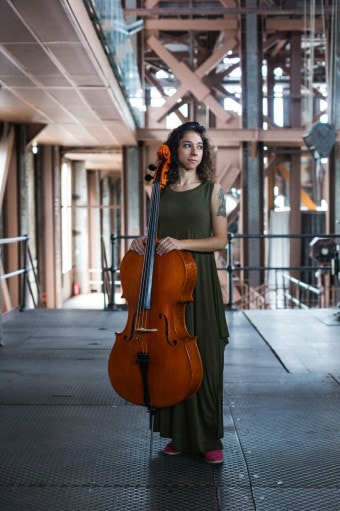 Zeynep Ayşe Hatipoğlu
Zayse and Fulya are collaborating on a project exploring urban regeneration / gentrification in Istanbul. In their words: "One of the main problems in Istanbul is the ever-increasing profit-based urban regeneration projects. These projects erase historical and current relationships of citizens and communities. In light of this issue, we wish to connect with local people in neighborhoods undergoing urban regeneration, aiming to document a collective memory and increase awareness."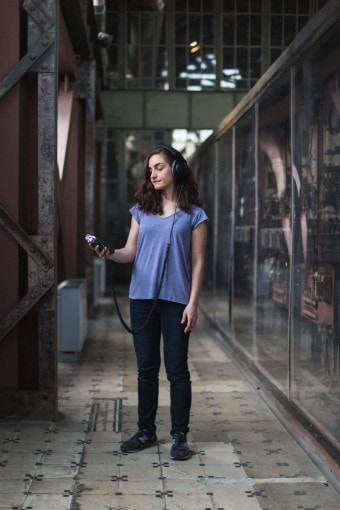 Zayse and Fulya plan to document the soundscapes and landscapes of changing neighborhoods with sound recordings, videos/photographs, and audio interviews, ultimately creating an exhibition with this material. Audio interviews will feature stories of people who live or had to move from neighborhoods, exploring how their lives have changed, and what was gained or lost during the process. They will also work to create new musical compositions and arrange existing music with artists in these communities. The culminating exhibit will include works from individual artists from different disciplines interested in this topic, along with the team's work.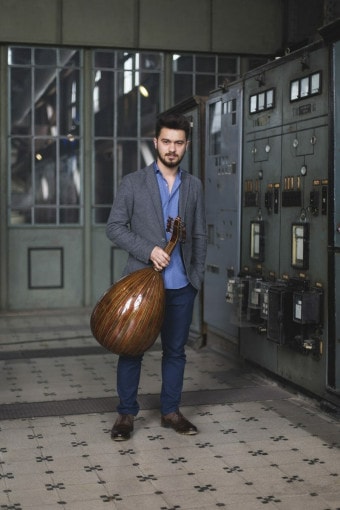 Osama's project, called Music Family House, proposes to lay the foundation for a music hub space where musicians and artists from different backgrounds can meet, create, teach, and support one another to generate new ideas and open channels of communication.  Osama plans to begin this work with his friends at Pages Bookstore Café in Fatih, the first Arabic bookstore in Istanbul, founded by Syrian visual artist, Samer Alkadri. He will begin by starting a monthly concert series at Pages that will help generate funds to provide free music lessons for youth within the Syrian community, collaborating with artists from different fields (musicians, painters, dancers, poets, etc.) to tell the stories of the refugee communities in Istanbul.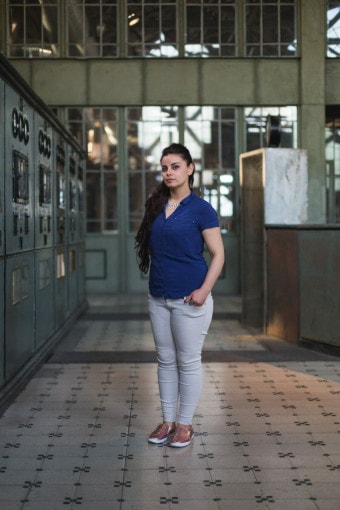 Jinda Kanjo
Jinda proposes to preserve and promote the musical traditions of Kobanî, Syria, which span many languages and cultural backgrounds, and are in current danger of being lost. She plans to do this by conducting interviews with people from Kobanî, and by gathering, learning, and recording folk songs with them. Jinda aims to create tangible access to a rich repertoire of Kobanî folk music for others to learn, and for her to incorporate into her own musical exploration.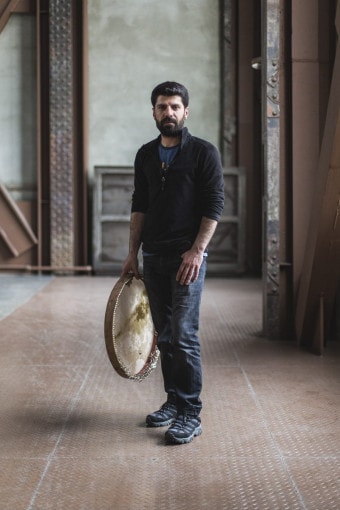 Tarık plans to develop his existing daf ensemble 'Daf Jen,' meaning Daf Player in Kurdish, to incorporate a new educational component called  'Daf Jin,' meaning Daf Life. With Daf Jin, Tarık would like to lead musicians and students in building dafs — 7000 year-old frame drums — with recycled and renewable materials, and to develop a strong community of daf players in Istanbul. Daf Jin will also act as a 'feeder school' for the Daf Jen professional ensemble. He would like to involve the community of OneBeat Istanbul as well as the existing Daf-playing community in Istanbul in creating this educational project.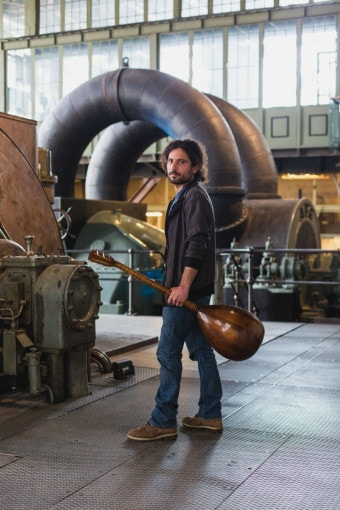 Hozan wishes to become an advocate for his primary instrument, the Syrian Biziq, and to share its history, sound and stories with a wide audience.  This work is particularly important now, as the instrument cannot be found anywhere in Turkey and is becoming rare in Syria as well. Hozan proposes to partner with an instrument-builder in Kadikoy to learn how to build the biziq, and to document his own journey of learning this craft.  Eventually, he would like to create a biziq instrument-building workshop in Istanbul.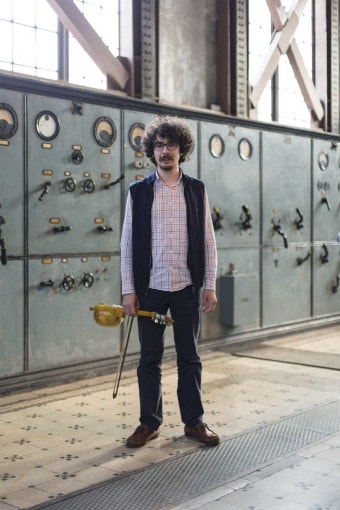 Ruşen plans to organize a music ensemble comprised of blind youth and sighted youth from a diversity of communities, including young people who have been displaced. The goal of the ensemble is for youth to interact and engage in a creative way with others from different backgrounds, by engaging in three main types of activities: 1) Instrument-building workshops, beginning with the small drums built during OneBeat Istanbul, but also branching out to other instruments; 2) Song sharing and vocal workshops, where young people will be encouraged to share, learn and sing new songs; and 3) Audio Recording, using the Street Studio methodology, to create original audio tracks with youth.