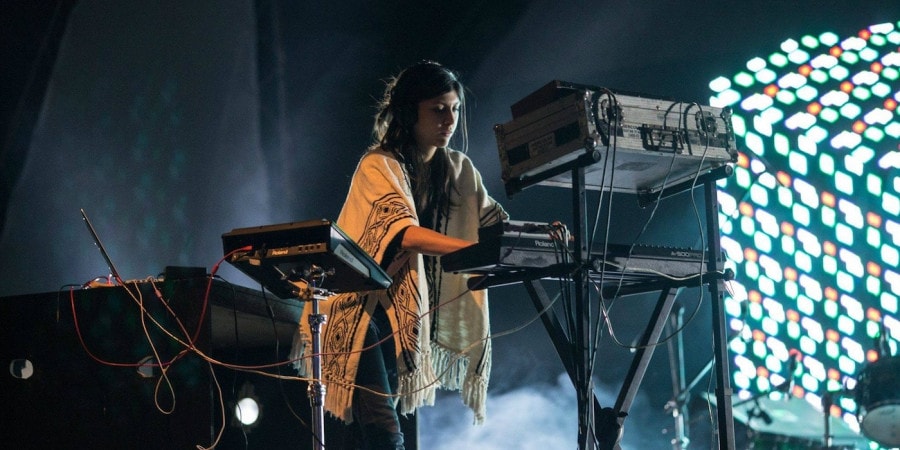 2014 Fellow Sanaya Ardeshir (aka Sandunes) has a new collaborative project with acclaimed U.K. jazz drummer and producer Richard Spaven. The trans-continental duo first performed together in Mumbai last month, during an hour-long performance that saw the two artists reinterpreting each other's work with a combination of structure and improvisation.
In a recent feature for Rolling Stone India, Sandunes spoke about collaborating with Spaven, and the experience of creating their live composition in a limited time period- they had four days to write the material:
"The way this project has come together has been mind-boggling…Initially we were wondering how to balance the combinational being pure and intentional, and making our workload a bit easier by adhering to mechanisms of performances from the past or previous material."
Read the full Rolling Stone Interview here.