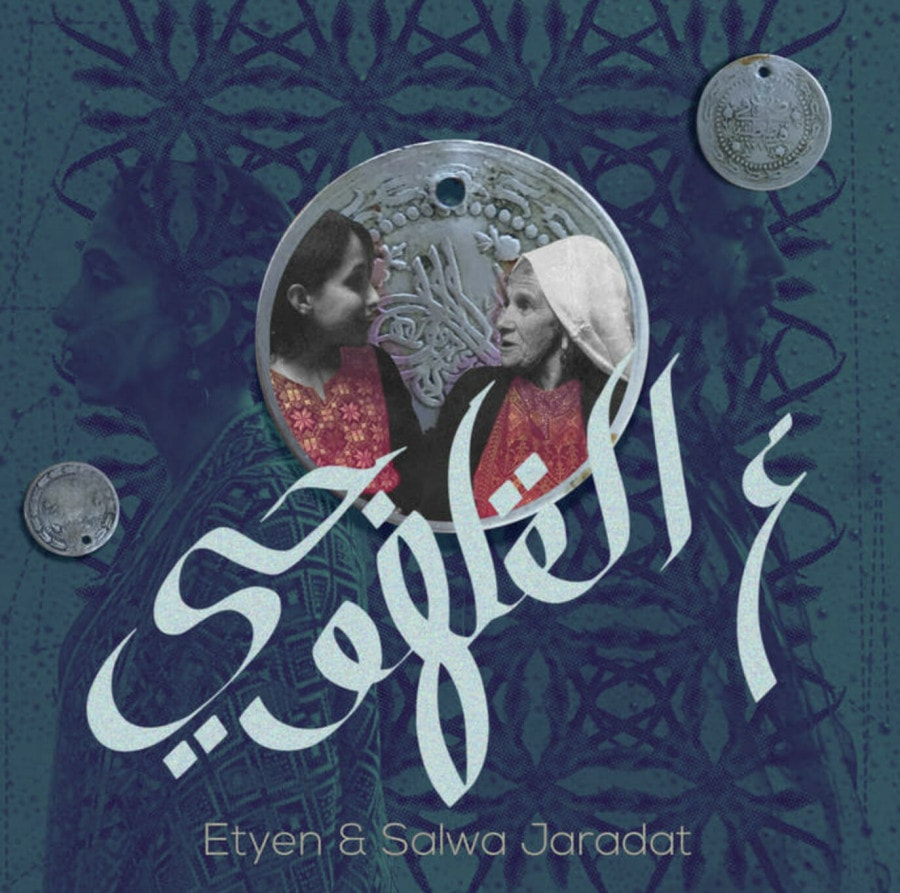 A new EP from Palestinian traditional Arabic singer Salwa Jaradat & Lebanese producer Etyen was featured on Bandcamp's list of Best Electronic Music Releases for April. The EP, titled "Galah Waji", was developed during the OneBeat Lebanon music residency, and explores the themes of mother-tongue, and the use of coded language & symbols in folklore, as a way of resistance against censorship and oppression; themes relevant to the common experience of both artists in their native countries. It was co-released by Beirut-based record label Thawra Records and Found Sound Nation.
Regarding Salwa's performance on the 2-song EP, Bandcamp's Joe Muggs writes: "Teaming up with Lebanese electronica giant Etyen, she's allowed her voice to be distorted, and for huge rumbles of bass and trap-like drum patterns to fuse with the drama of her melodies, creating an altogether new kind of Arabic-industrial songcraft. These two songs are short—the first under three minutes—yet in each, epic narratives and emotions unfold."
Read the Bandcamp feature here. Listen to Galah Waji below.