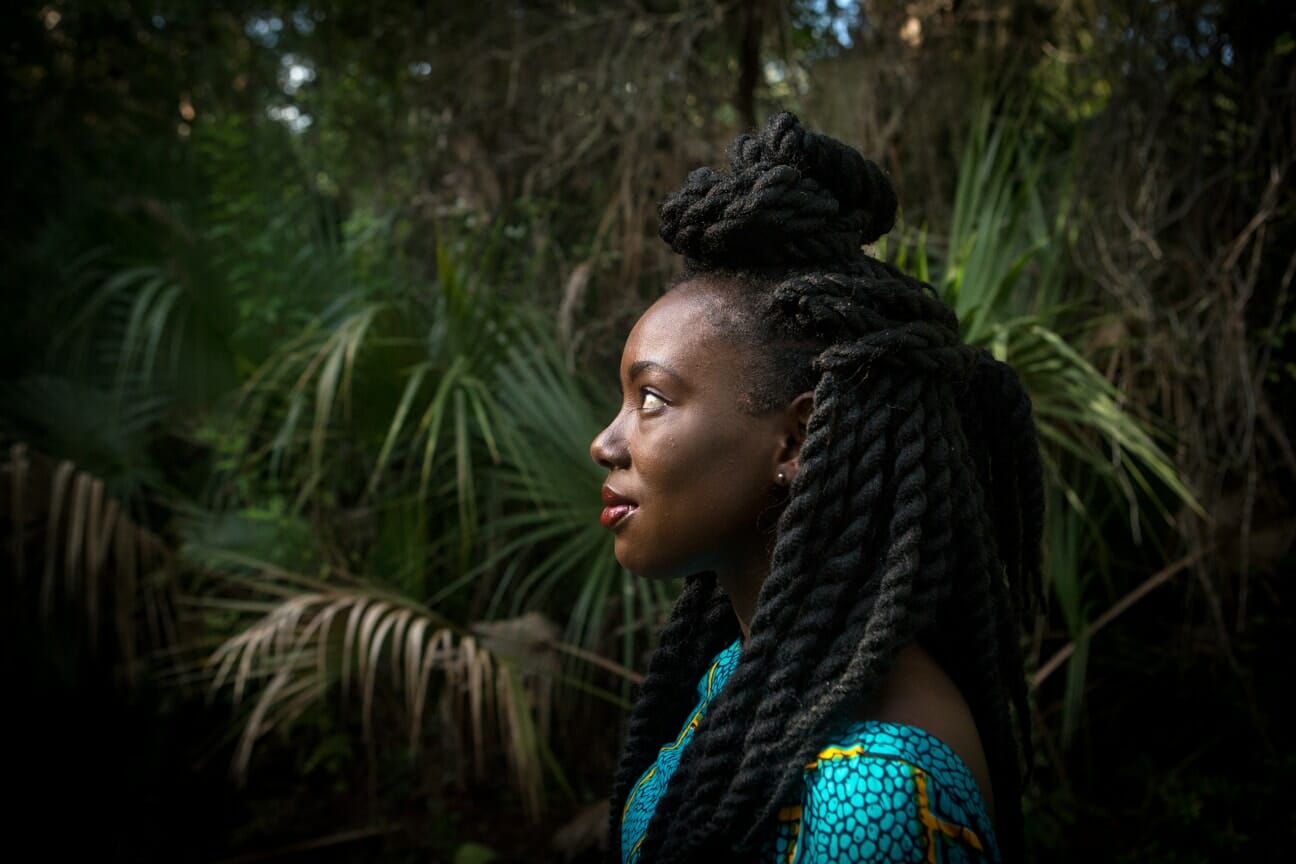 "Music plays the role of the enforcer, the mediator, the peacemaker, and the highlighter of issues in affecting change in my society."
– OneBeat 2016 fellow Ama Diaka
What inspired your words in the piece Ellen Pakkies? When and how did you write them?
I wrote Ellen Pakkies after (bassist) Benjamin Jephta gave me a brief background of the story and sent the music he had composed to me. I did some research, watched the trial online and pretended to assume the identity of Ellen Pakkies to enable me write as though I were her.
A brief description of the story: In 2007, Ellen Pakkies, a nurse and a mother, killed her 20 year old abusive tik-addicted son after 6 years of failing to get him off the drug. She went on trial, but wasn't charged for murder because it was seen as an act of desperation.
This piece has a beautiful instrumental build-up, and it was powerful to watch you build with them in live performance. Do you often perform with an instrumental ensemble, and how did it feel to work with this group of musicians?
I have performed with a four-piece band in the past a couple of times, but this was a bigger ensemble with even more diverse instruments. It was both powerful and inspiring to work with this particular group of musicians.
You told us early on during OneBeat that you were unsure of your role as a spoken word artist. In your mind, what is the relationship of spoken word to music? How did it feel to be in an immersive environment with musicians for a month?
In Ghana, spoken word artists aren't necessarily regarded as artists, or belonging to a genre that should be inclusive of entertainment. Prior to Onebeat, there was a huge divide between spoken word and music. But being in an immersive environment and collaborating with musicians from different backgrounds bridged the gap between music and poetry for me. It enabled me to see spoken word as an active and relevant part of music.
What is the role of music (if any) in affecting change in a society? Has OneBeat changed your perception of that role? 
Music plays the role of the enforcer, the mediator, the peacemaker, and the highlighter of issues in affecting change in my society. OneBeat widened the possibilities and the various ways in which music can be used to affect change in my society.