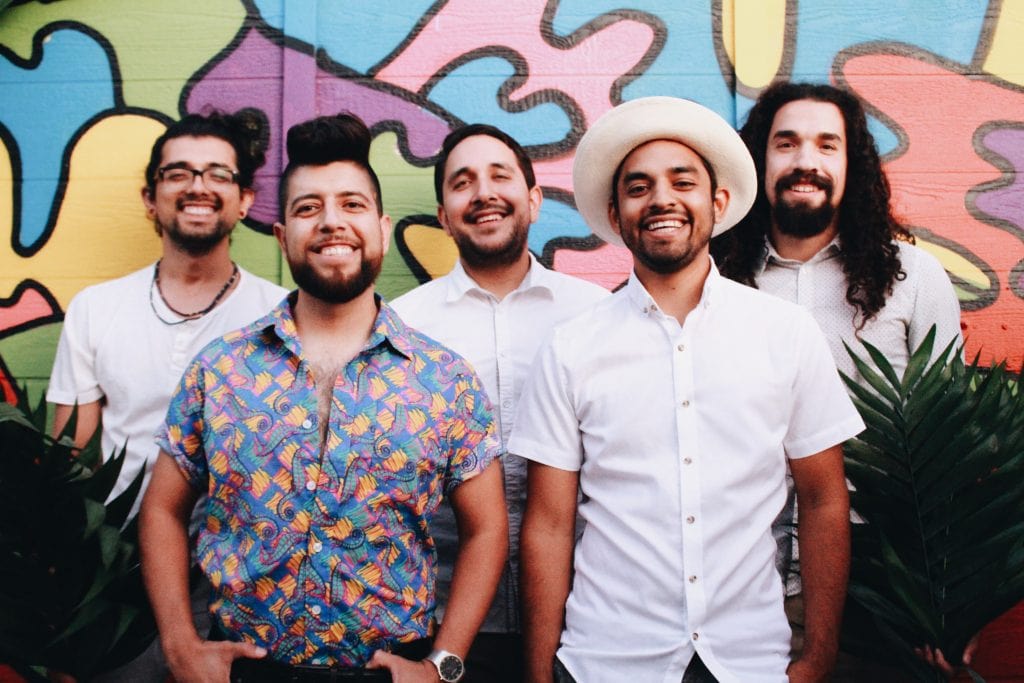 KCRW premiered a new single by California band Quitapenas, which features 2015 Fellow Eduardo Valencia on percussion.
Guitarist and singer Daniel Gomez said the song was – "inspired by 1970's and 1980's Funana and Coladeira music from Cabo Verde and from the Afro-Puerto Rican rhythm known as Bomba."
The lyrics bring with them a strong reflection of "how we as humans, continue to damage and deplete our natural resources. It expresses our shame and asks Mother Nature for forgiveness and patience as we hope to all one day realize that tranquility and happiness does not come from exploitation  but from loving and taking care of each other and our environment."
The single will be released along with "Como Oro" as a 45 by NY label Names You Can Trust.
Listen to both songs here.