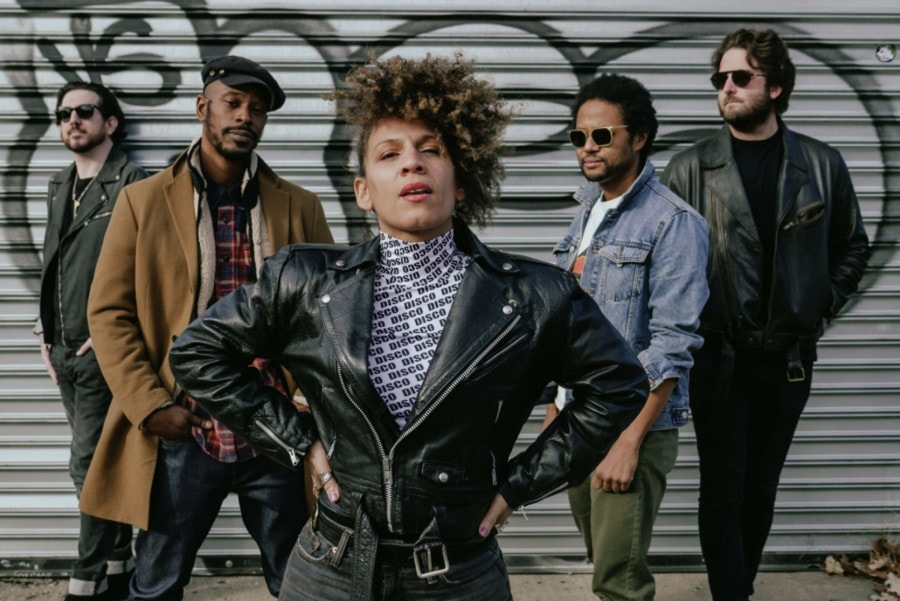 Rolling Stone Magazine interviewed OneBeat 2012 alumna Domenica Fossati about her band Underground System's latest EP, Into the Fire. Domenica spoke about creating this EP through the early months of pandemic lockdown: "We were touring through Europe and things were about to happen, and then everything got canceled. So, my bandmate Peter Matson and I started thinking, "Okay, let's just write some music and see what happens during the lockdown." We'd send each other tracks and a bunch of ideas, different inspirations, lyrics, and melodies — just little things — and that turned into full-on tracks.
Eventually, we met up and started working on the songs ourselves, and though we had so much material, we felt these worked well together. A song like "Desnuda," for example, is about self-discovery and being a woman, and it was an example of a lot of self-reflecting you're doing when you're sitting in your room by yourself with nothing to do during the pandemic."
Into the Fire is the first part of a two part EP expected out this fall via Razor-N-Tape, a Brooklyn-based label focusing on original dance music from all around the world.
Regarding the second EP, Domenica said "We're going to dive into a little bit more of a different style of music that we haven't done before. It's going to be more of a reflective sound, and songs that lyrically are more about what I was internally feeling. A lot of times, I talk about politics or things going on in our society, so it's a little more personal."