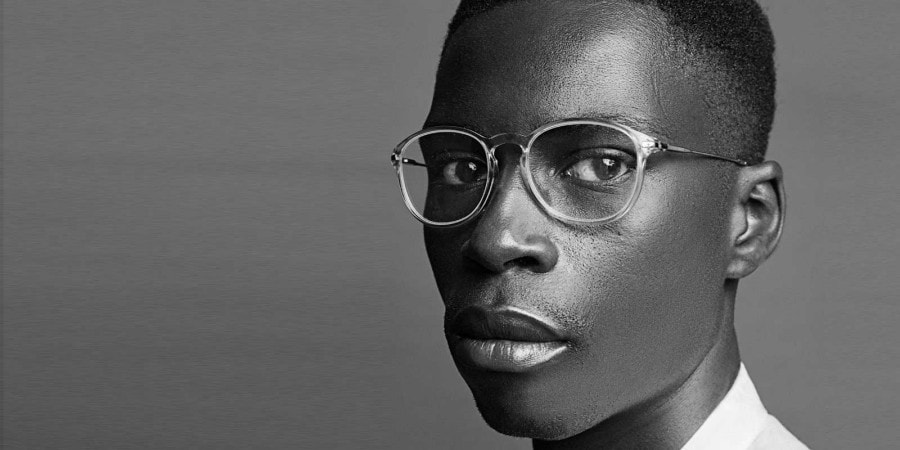 Songwriter Bongeziwe Mbandla (OneBeat 2014) employs his self-styled "urban traditional African folk music" to artistically address issues of social inequality in both his home country of South-Africa and abroad. Hip-hop theater artist Dahlak Brathwaite (OneBeat 2014) combines his diverse creative inclinations with his passion for education through music and experimental theater.
Dahlak Brathwaite: As I understand, your next project Mangaliso will be released through Universal. When I visited you in Johannesburg, you were getting ready for the release of the title track. It was a new direction for you and I was wondering what the reception has been from then until now?
Bongeziwe Mbandla: We actually decided to use Mangaliso as the second single. The new single, Ndokulandela, just got released a few days ago, so it's hard to say how it's doing. I'm hoping by the time the album drops on the 12th of May, people will be familiar with the song.
I always appreciate artists who have the courage to shift from what may be expected of them. At the same time, I appreciate the bridges that connect an artist's different bodies of work. Do you consider your album Mangaliso to be a stark departure from Umlilo? What are the bridges that connect the two, and were those bridges created or not created intentionally?
Nice question! I guess it is a departure. I would say the bridge between Umlilo and Mangaliso is the story of trying to break free and make something of your love. I think this new album is more about my growing older and seeing life in a very new way.
Speaking of new directions, I was happy to hear your recent collaboration with Clap! Clap! — Nguwe. It seems that you've been working with a lot of different producers and artists lately. What kind of effects are those collaborations having on you and your sound?
That is one track that is very surprising for me. I would never think of making music like that, which is what is great about collaboration. You can leave the studio feeling like you learned something. I am always fascinated by differences in artists, especially in producing.
I know, personally, my perspective on the value and importance of collaboration shifted since our OneBeat 2014 fellowship. How has your OneBeat experience impacted collaborations going forward?
I learned so much when I was [writing songs] at Onebeat, especially with Camilo [Rodriguez]. He was always dissing me but that made me really work, and I've put a lot of those lessons into practice in my music.
One thing that really sticks in my mind is an answer you gave during a radio interview I was present for. You expressed that your music used to be more socially conscious, and that it had evolved to focus on the personal, human experience. Do local or global social conditions continue to have any effect on your music and your art?
Definitely. That has become the strongest element in my work. I think music and art can give you the opportunity to stand up for the things you believe in. Growing up poor and watching my mother try to make a life for us in rural Eastern Cape shaped me as a person all the way to high school. I felt that the world was saying that I have no value if I am poor. I felt so humiliated by my life, and by all the things [and] opportunities I never had because I was the "inferior." I knew from a very young age the misery of being disregarded so when I write, I always write from that place.
Beyond the release of this new body of your work, what are you most excited about in your life and career right now?
I just shot my new video for Mangaliso and Ndokulandela, and I'm traveling to Réunion again for Sakifo Musik Festival.