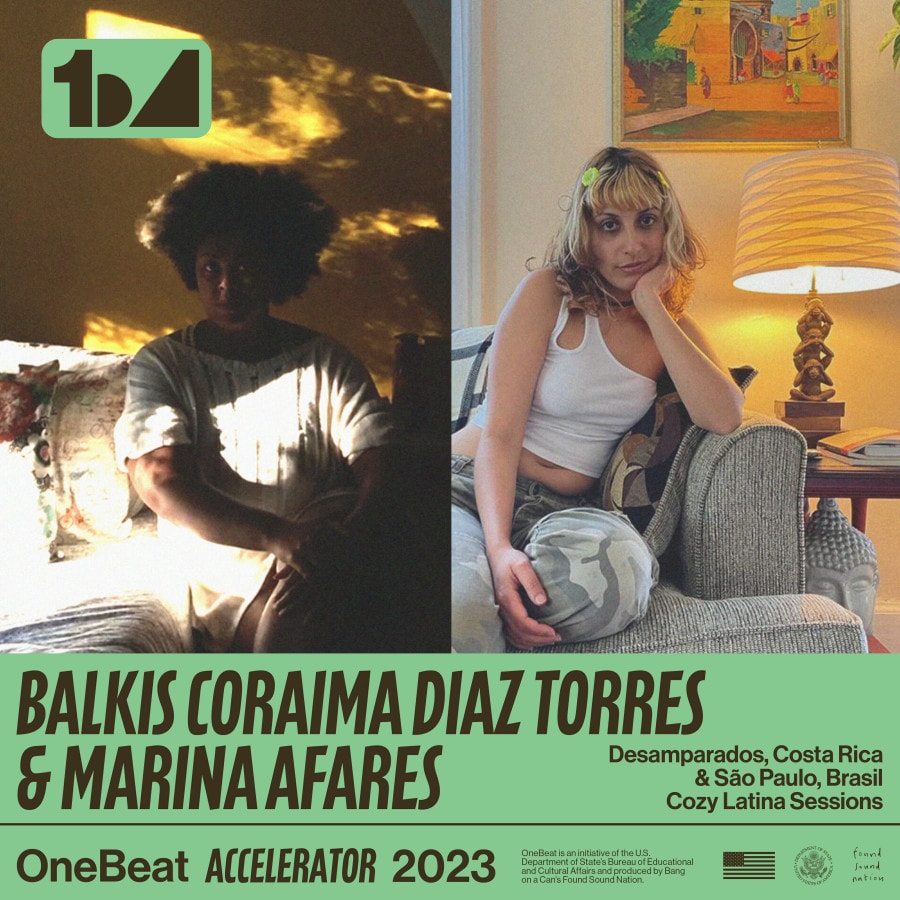 Co-led by OneBeat Virtual 3 alumni Marina Afares and Balkis Coraima Diaz Torres, 'Cozy Latina Sessions aims to create a new platform that gives access to music genres that aren't paid enough attention to by music industry standards. This platform seeks to represent women in their diversity, non-binary people, queer people, and indigenous groups, among others, who are innovating in music.
_____
Balkis Coraima Diaz Torres, also known by her stage name Rompiste Mis Flores, is a producer, singer, plastic artist and sociologist from Costa Rica based in Viila Nueva. Owner of a distinct voice in the electronic genre and a strong stage presence in her energetic solo sets, Balkis's work ranges from Japanese anime pastiche to somber, intricate techno that they call "EDM Trash Latinoamericano". She has collaborated extensively with producers, visual and video artists, and recently teamed with Posadas Apparatus – a queer art collective integrating slow fashion, music and video – in putting together a lysergic video performance in support of Chimbites, an independent foundation providing support network to queer Latinx community in Colombia.
Marina Afares is a São Paulo-based singer-songwriter and pianist. Formally trained since age 4, Marina has divided her musical time between the dedication to the European classical repertoire on the piano, and the immersion in traditional diasporic and indigenous genres like Maracatu, Coco and Jongo. Besides being a musical educator, Marina is also part of Combate: Coletivo de Artes Pretas – a collective of black artists, actors and musicians centered around the matter of black people's genocide; they have recently created a play inspired by mothers who have lost their sons and daughters to police violence.