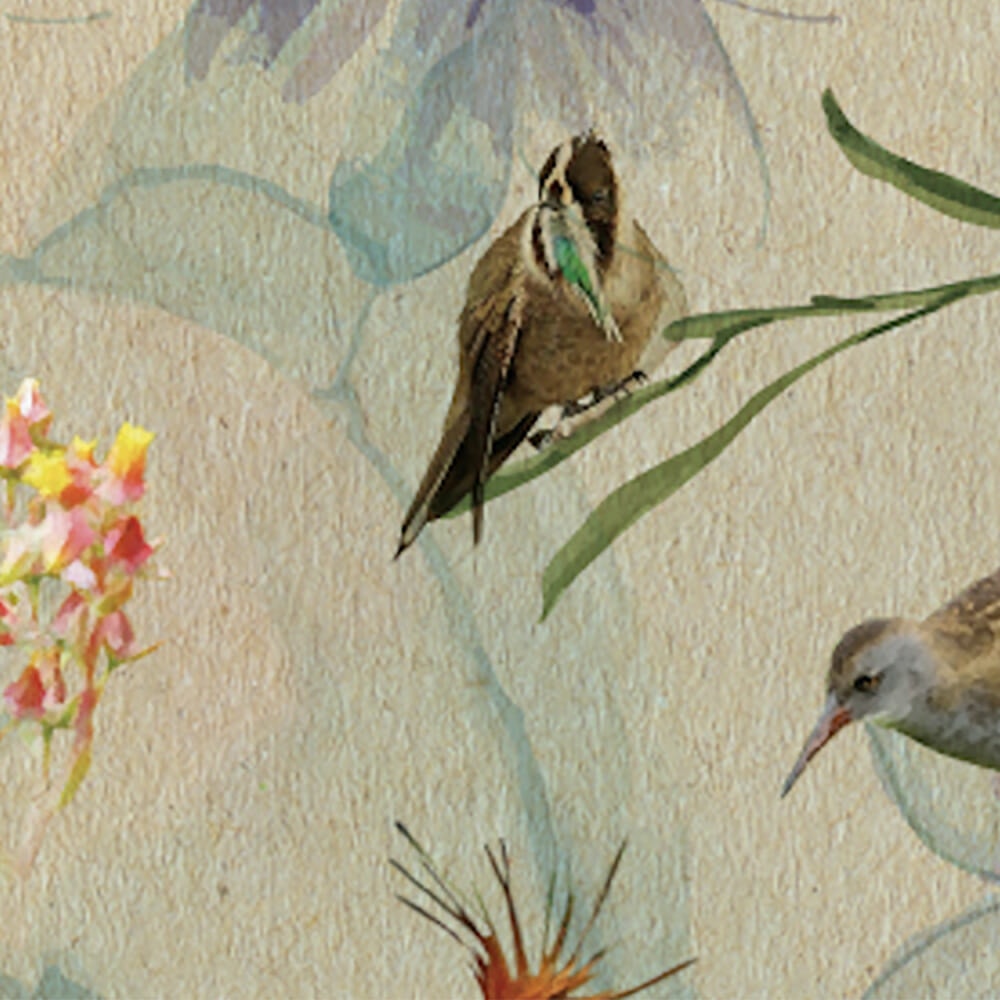 'Tierra de Aves: Biodiversidad Colombiana a Través de la Música' is an interdisciplinary project from Sara González Salamanca (OneBeat Virtual 2) aimed at using music as a means to give visibility to the immense bird biodiversity in Colombia and its importance. Birds play a major role in the wellbeing of ecosystems, as they are pollinators and seed-spreaders for various plants. They are also predators who play an important part in pest control and scavengers who clean animal corpses and, in doing so, prevent deadly diseases form spreading to human population. According to experts, Colombia is the country with the highest number of bird species in the world, with more than 1,900 native and migratory species. However, this immense biodiversity's role and impact in human life and in the multiple Colombian ecosystems is not widespread information and, thus, hasn't been taken seriously by the general public when considering the effect of new construction sites or governmental projects.
The project consisted of a 2-week free composition workshop lead by a group of professional composers and the Universidad de los Andes Ornithology Group (GUO), during which a small group of young composers selected through an open call had the opportunity to create new works inspired by and/or showcasing concepts, interactions, species, and phenomena that reflect the importance and beauty of bird diversity in Colombia. Participants worked alongside biologists and ornithologists, learning from their field and receiving reference material and new birding experiences along the creative process. Resulting pieces were premiered at the end of the workshop during a public concert by ensemble-in-residence Ensamble Vasto (a local chamber ensemble), which was also live-streamed. The workshop also included discussions about bird biodiversity and its relevance in today's climatic challenges, as well as masterclasses and talks regarding the value of science-and-arts collaboration and presentations from participants about their works in progress.
By framing and communicating ornithological and environmental knowledge through musical works and in more open and non-scientific spaces, Tierra de Aves aims to spread and promote discussion among the general public in Colombia about wildlife protection, climate change, the timeless dialogue between science and art and what it can do to shape how we relate to our ecosystem and co-inhabitants.
_____
Sara González Salamanca is a Chía-based composer, vocalist and improviser. She is one of the founding members of EARS, a collective of adventurous composers that curates concerts, promotes DIY artist development and organizes collaborations with performers and ensembles within Colombia's contemporary music scene.