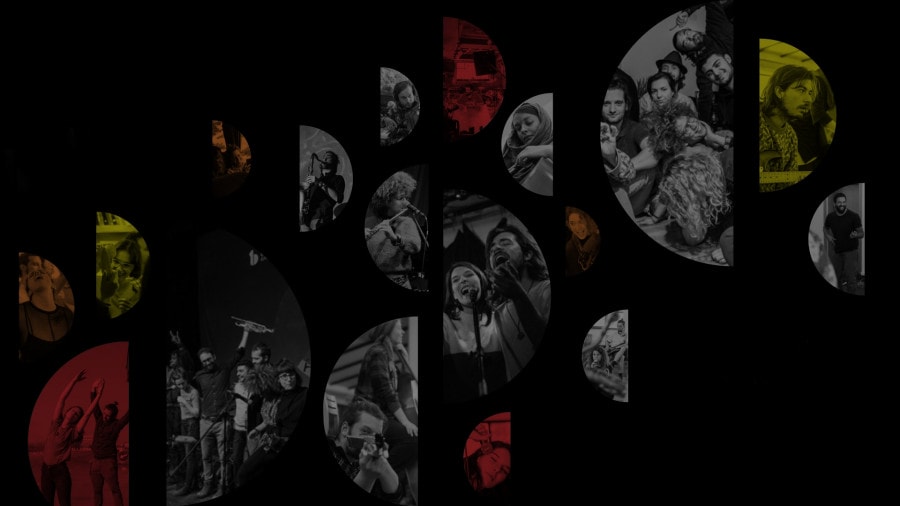 On Thursday, July 18th, we released the OneBeat Balkans 2019 Mixtape. Four of the mixtape tracks have videos, including "More Zablejala Vkla Ovca" ("Oh Dear, a Sheep Bleated"), a Macedonian mountain song that tells the story of a young girl who is anticipating the sacrifice her beloved sheep on St. George's Day. The performance, led by Serbian vocalist Minela Bogdanovic, was captured via drone by Ora Dekornfeld in the snowy Rugova Mountains in Western Kosovo, with additional help from Fisnic Dobreci.
Listen to the entire OneBeat Balkans 2019 Mixtape here on Soundcloud, and watch all the videos here via the OneBeat Balkans playlist on our YouTube channel.
OneBeat Balkans is an initiative of the U.S. Department of State Department of Educational and Cultural Affairs, produced by Bang On A Can's Found Sound Nation and Balkan Art Zone, with additional support from U.S. Embassy Pristina, Kosovo, U.S. Embassy-Tirana, U.S. Embassy Belgrade, and U.S. Embassy North Macedonia.