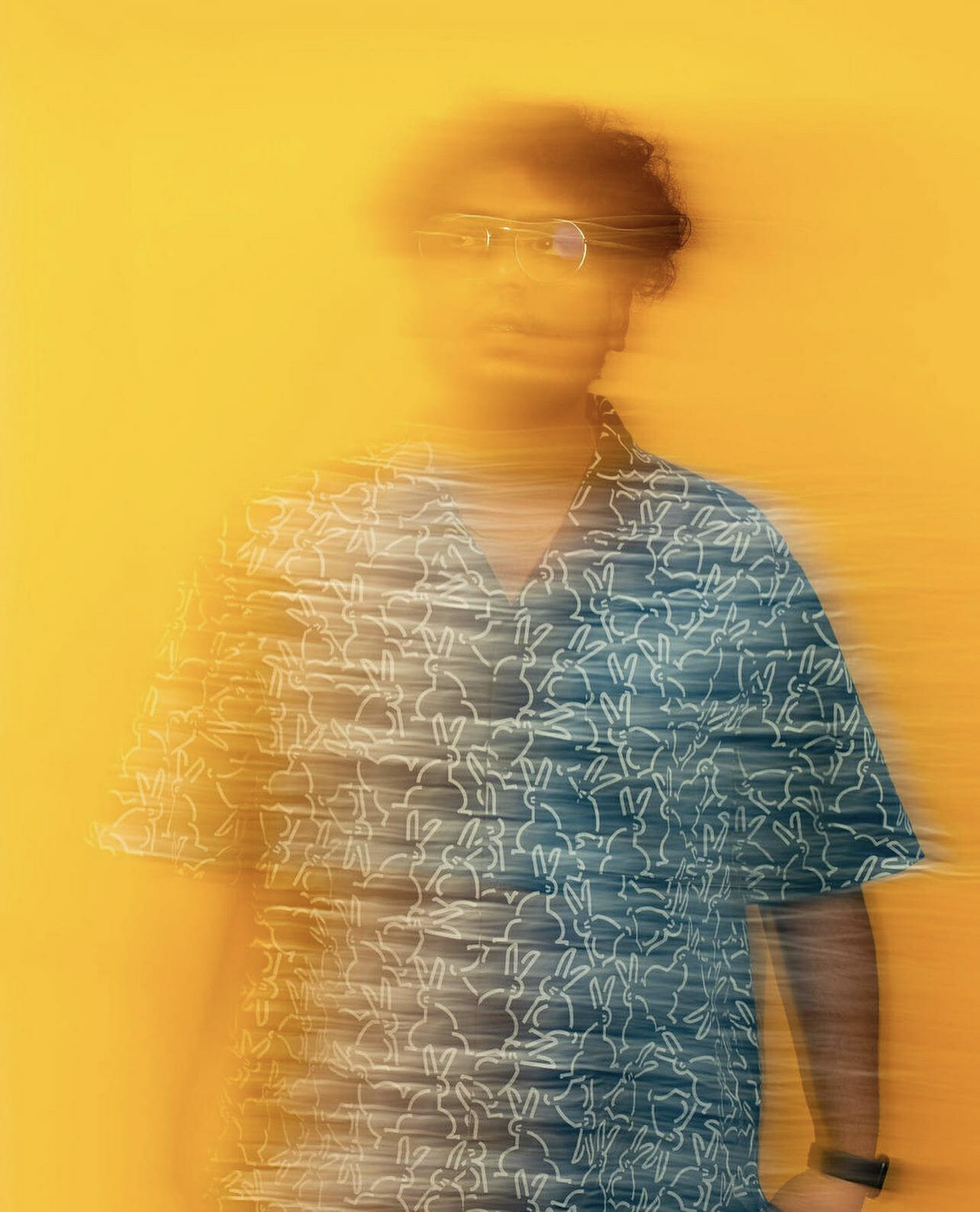 Rohan Sinha is a producer and graphic designer from Patna, India, currently based in New Delhi. Under the nom de guerre Dolorblind, his solo project, he explores the association between experimental electronic music and visuals to create a unique and immersive experience for his audience. Rohan's music is characterized by its bold and contrasting sound, drawing on a wide range of influences from ambient music to hip-hop, and crafting a distinct artistic signature that is all his own. Rohan is also a member of a seven-member crew, Jwala, a celebrated collective of young, multi-genre producers focused on providing often-unheard up-and-coming artists from disadvantaged cities equal opportunities and access to platforms to display their creative efforts.
Rohan recently held the role of Assistant Director on the branding of Apple's grand New Delhi store launch!
Rohan has this to say about the project, "Honored to have been part of an extraordinary project with @hanifkureshi and the brilliant @byguerrilla as an assistant art director, as we embarked on the branding of Apple's grand New Delhi store launch! Inspired by the timeless gates of the walled city, our design showcases arches from Delhi's rich history, spanning ancient eras to the present day. The gates have always stood as the first monument to greet travelers from distant lands, embodying the essence of New Delhi throughout its evolving history. With this artwork, we aimed to welcome Delhiites into Apple's realm of creativity and technology, seamlessly weaving it into the city's vibrant cultural fabric.
Immense gratitude to Apple for flawlessly bringing this vision to life, and heartfelt appreciation to the incredibly talented @byguerrilla crew and all involved.This journey wouldn't have been possible without each and every one of you"