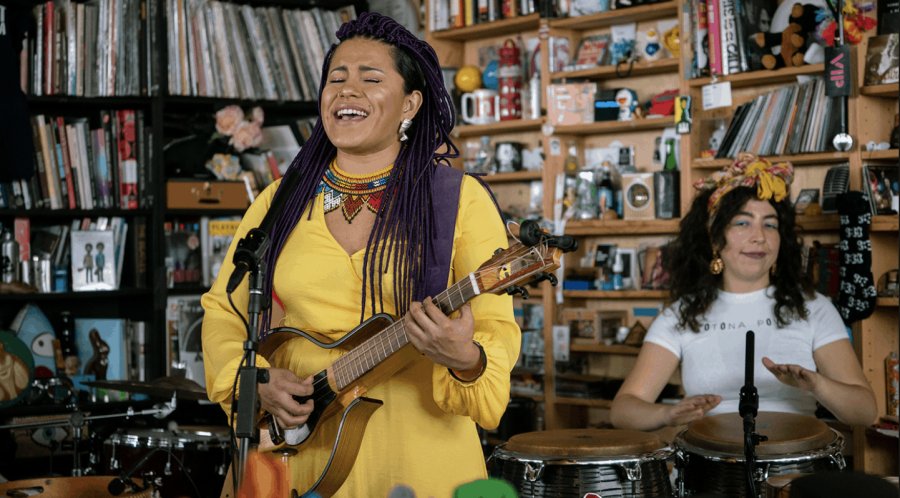 OneBeat supergroup (and AEIF grant winners) LADAMA are the latest artists to perform on NPR's renowned "Tiny Desk" concert series. Created by music critic Bob Boilen, Tiny Desk is one of the web's top online music shows for independent and world music. The band, made up of Lara Klaus, Daniela Serna, Maria Gonzales and Sara Lucas, is inspired by music from their respective countries of origin –Brazil, Colombia, Venezuela and the United States– and utilizes traditional and contemporary arrangements drawn from across the Americas to create their unique sound.
NPR Music contributor Catalina Maria Johnson covered the band, declaring: "LADAMA's elegant grooves shimmer and captivate, all the while amplifying women's individual and collaborative creative voices." The group recently crowdfunded over $15,000 to record their second album in Rio de Janeiro, which is due out later this year.
Watch LADAMA's Tiny Desk performance here.