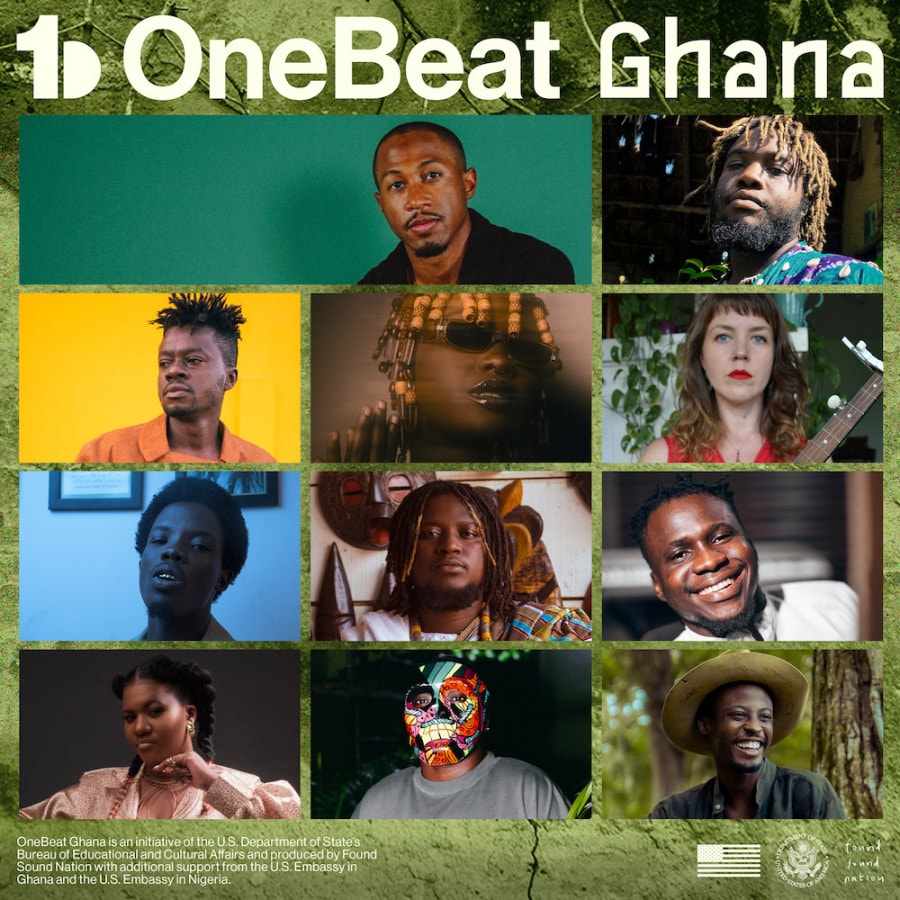 OneBeat Ghana is the first Abroad program dedicated to creative entrepreneurship.  OneBeat Ghana supports the Global Music Diplomacy Initiative announced by the Department of State in September which recognizes the power of music in diplomacy to build bridges, support inclusive economic growth, and build resilient societies.  "In today's rapidly shifting music industry, musicians need to function not simply as artists, but as creative entrepreneurs to succeed. While new technologies have created a myriad of potential opportunities, musicians face increased challenges to monetize their work in an oversaturated digital market. These difficulties are even more pronounced in regions of the globe with unequal internet access and digital literacy.
The two-week program brings together 11 young leading musician entrepreneurs from Ghana, Nigeria, and the United States to build strategies for stronger local artist communities and creative economies in the region. OneBeat Ghana is led in collaboration with Accra based Black Girls Glow founder, author and OneBeat alumna Poetra Asantewa. "Leading Black Girls Glow for the last seven years has taught me that there is and there's always going to be a wealth of talent in Ghana," says Poetra. "Ghana's creative artists are making a global name for themselves – but today's artists also need to be wise businesspeople as well. This exchange program will help Ghana's young artists develop their entrepreneurial talents, alongside their musical skills with mentoring from U.S.-based artists and professionals," says Emily Fertik, Public Affairs Counselor, U.S. Embassy Ghana.
OneBeat Ghana Fellows are leading the charge to build stronger creative economies.  The cohort will gather at Stone Lodge in Asutsuare, outside of Accra, for a 1 1/2  week intensive residency focused on creative exercises and professional development workshops to incubate and develop their independent artist projects through peer to peer exchange and guest artist mentorship. Fellows then travel to Accra to present their work to fellow artists, community leaders, industry experts and funders at Impact Hub, an Accra-based organization centered around fostering social innovation, on Saturday, November 18 from 4-8 PM. The event, open to the public and a group of curated guests, includes performances, discussions and presentations from OneBeat Ghana Fellows.
OneBeat Ghana is an initiative of the U.S. Department of State's Bureau of Educational and Cultural Affairs (ECA), & produced by Bang on a Can's Found Sound Nation with additional support from U.S. Embassy Ghana and the U.S. Embassy in Nigeria.